GekiRyuJin SRC Review by Gold
Description
The following review was originally prepared by Gold on August 20, 2012 on the Robot-Japan Forum:
I guess it's time I got around to doing the Super Robot Chogokin GekiRyuJin review


The birth of 3G's newest member : GekiRyuJin
Click image to begin video playback.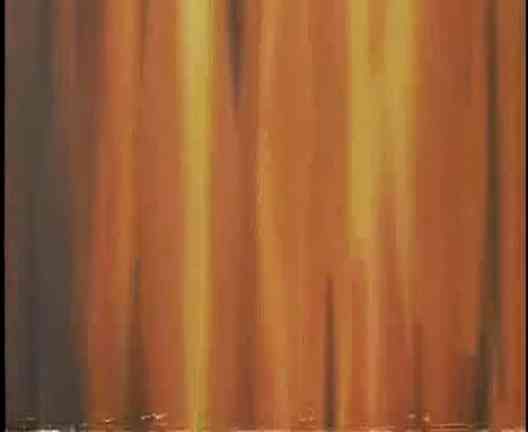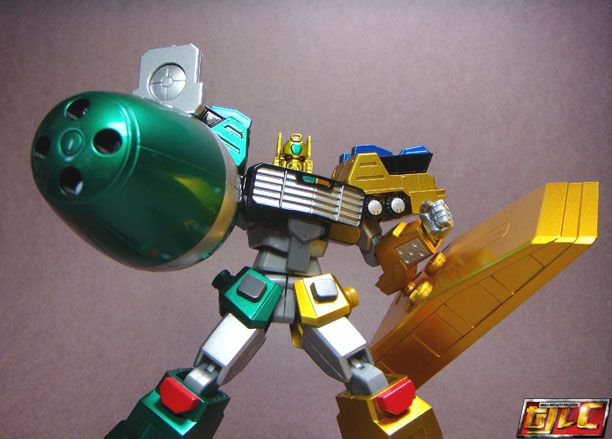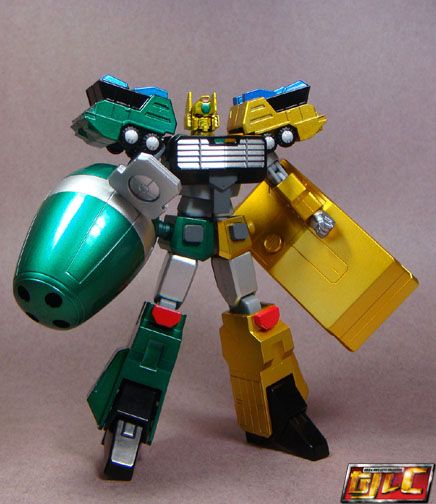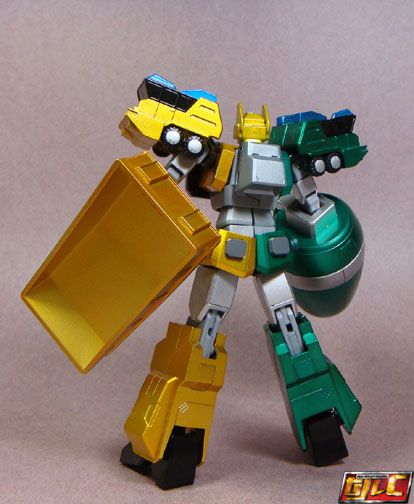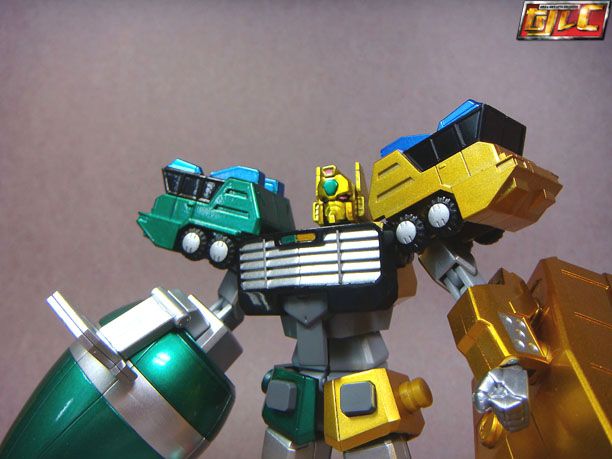 Shield.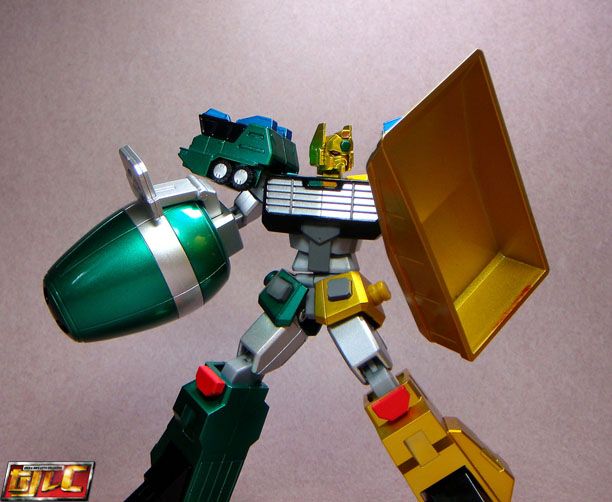 "Feng Dao Dan" missiles fire from the cement mixer arm.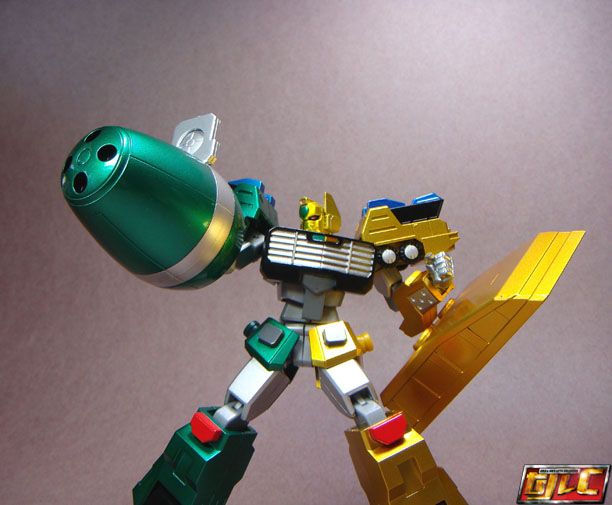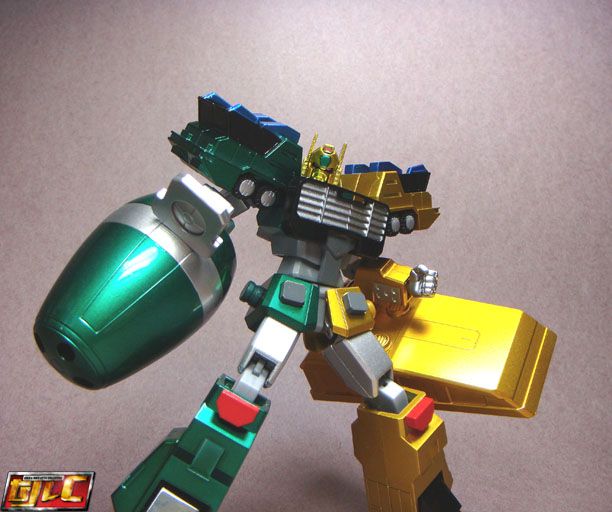 GekiRyuJin's final attack, "Xiang Tou Long"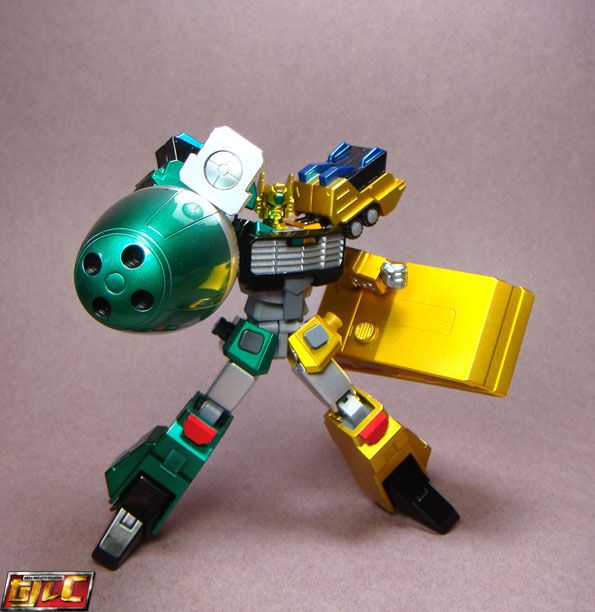 SP Pack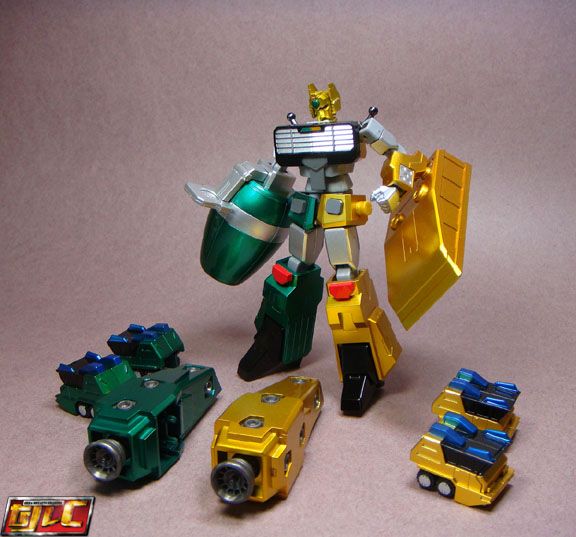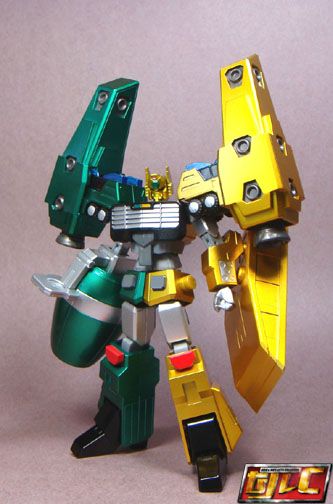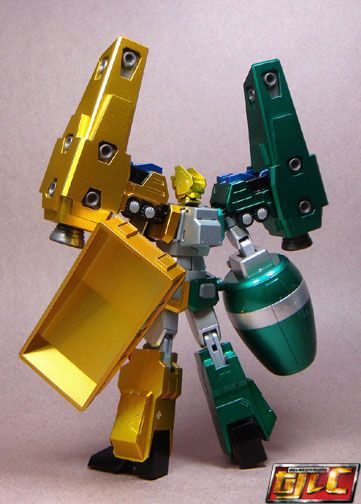 With his older "brother" ChoRyuJin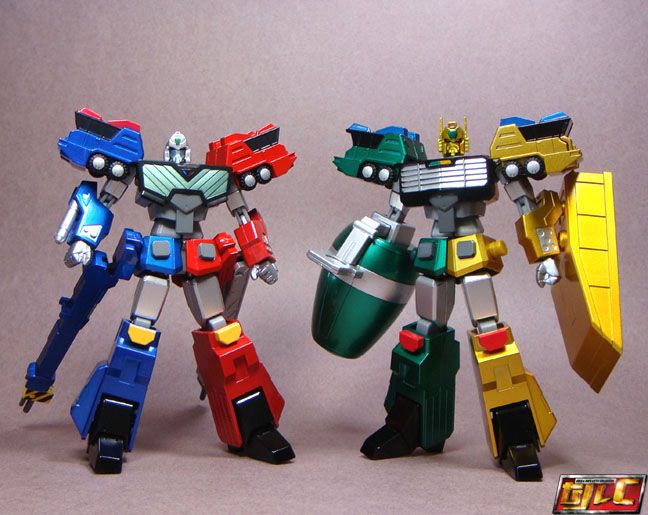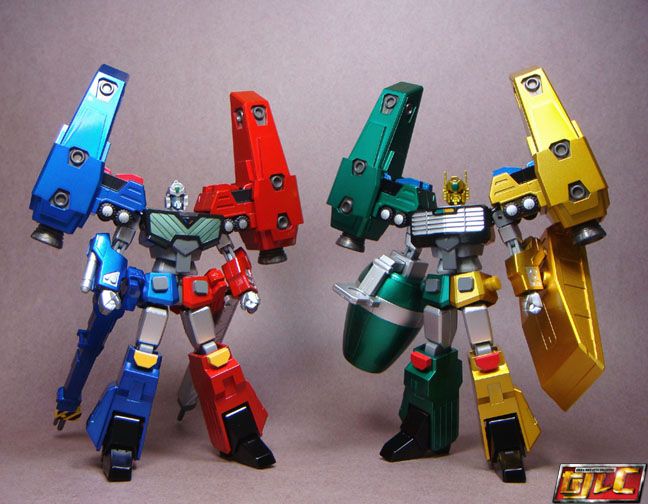 I really hope Bandai releases the remaining 3G mecha.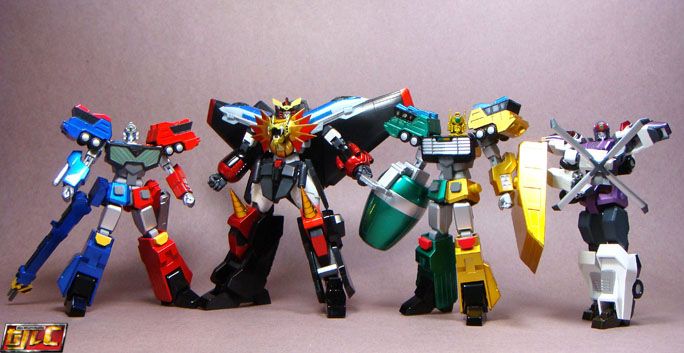 3G Mobilize!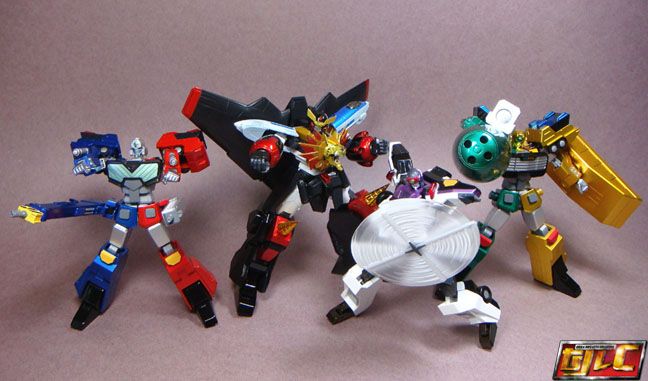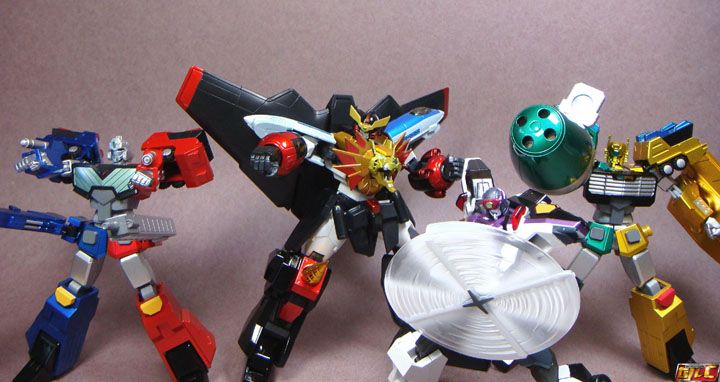 GenRyuJin and GoRyuJin backstory:

With Gaogaigar disabled after falling into a trap set by the 31 Primevals, the Twins were the only hope. Seperated, FuRyu and Rairyu weren't able to form GekiRyuJin, with the arrival of HoRyu and EnRyu, bringing with them the new mysterious energy from Jupiter called "The POWER", new combinations are formed! GenRyuJin and GoRyuJin!
Click on image to begin video playback.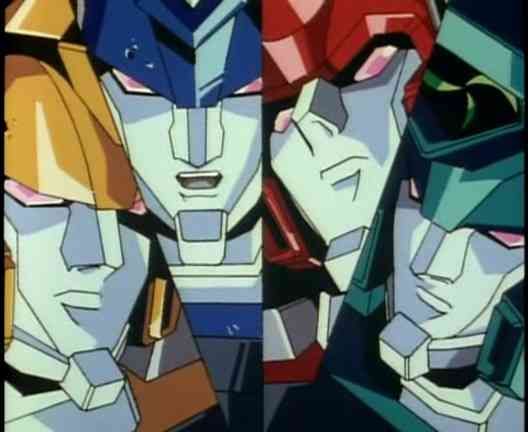 GenRyuJin (HoRyu and RaiRyu combination)
-Abilities include "Aurora Illusion" and "Thunder Blizzard" attacks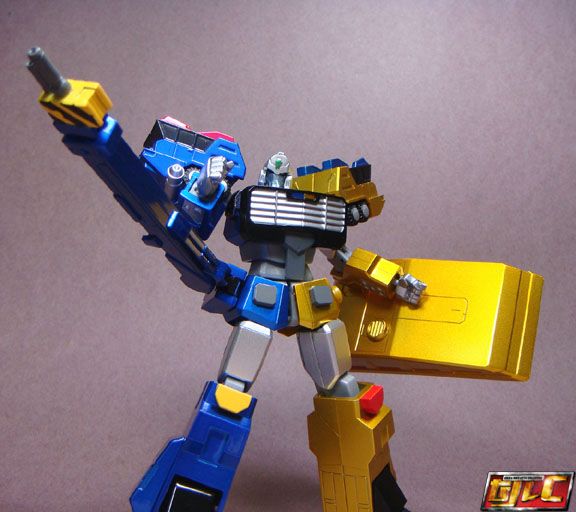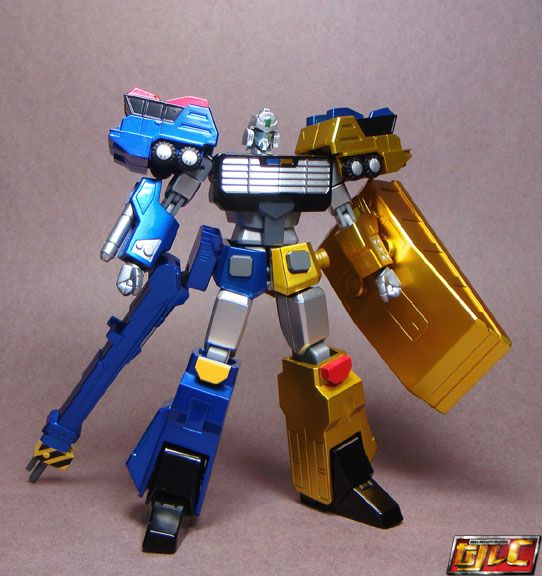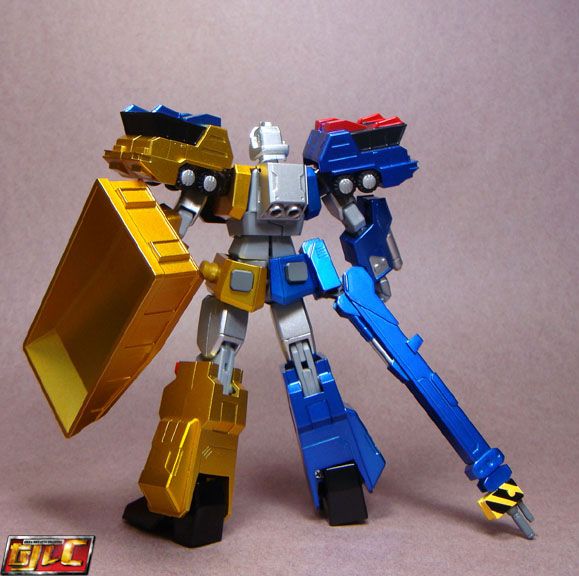 GoRyuJin (FuRyu and EnRyu combination)
-Abilities include "Burning Hurricane" attack.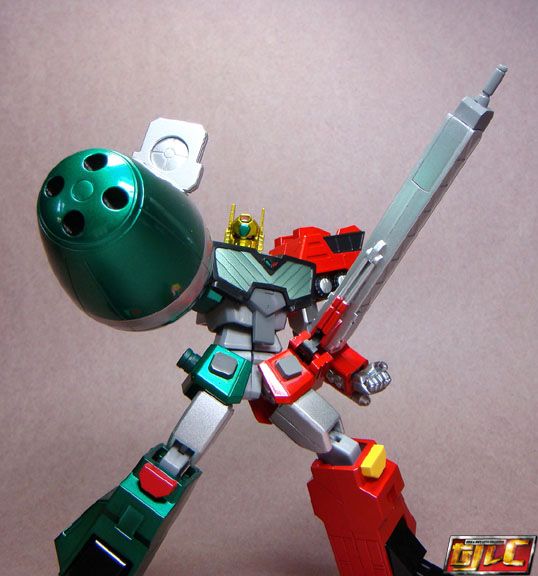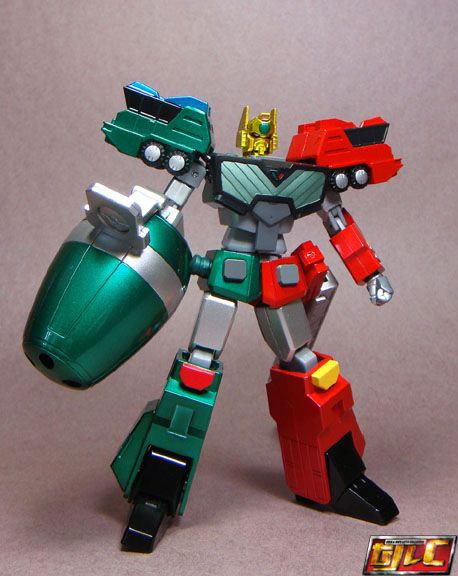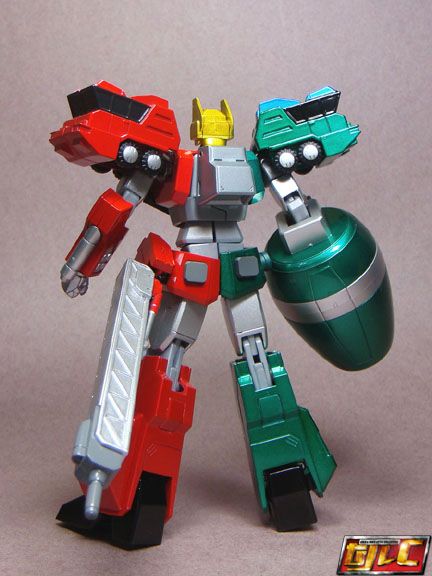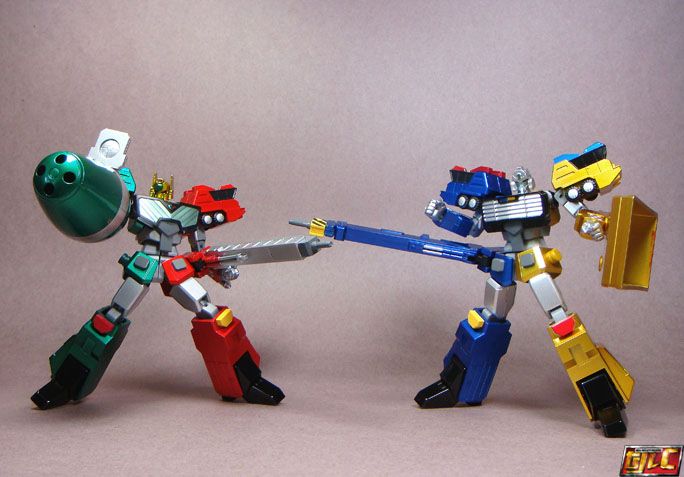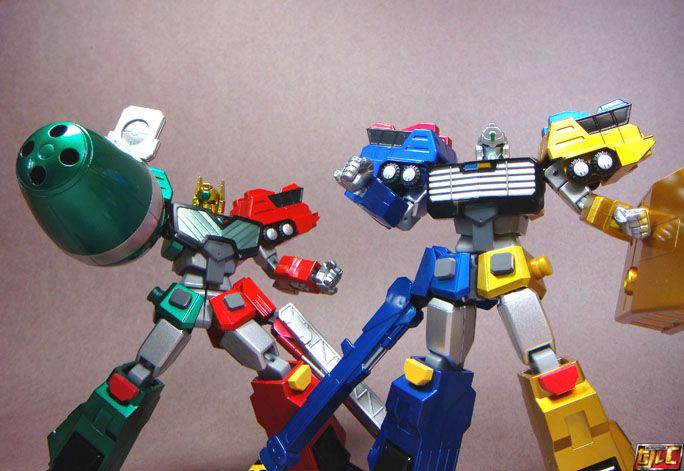 Some minor issues about the set though.
Mine came with some paint problems with the shield. Paint pooling? Hopefully this is isolated.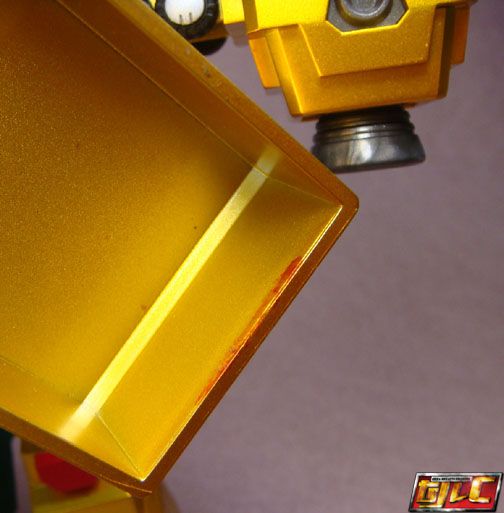 Also, the set was supposed to come with Climber 1. I guess they took it out as a cost cutting measure.

Funfact: Summer 2011, San Three released a Pachinko game based on Gaogaigar, it's based on the original series and the Final Fusion sequence was redone ala Genesic Gaogaigar quality.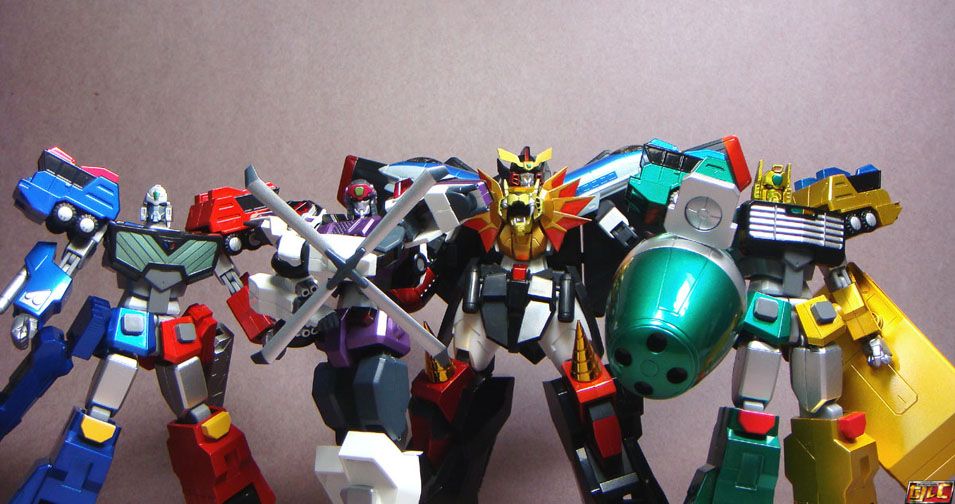 Gold