GX-39 Baikanfu SOC (and review by Gold)
Description
GX-39 Baikanfu SOC Soul of Chogokin
----------------------------------------------------------------------------------------------------------------------------
UPDATE:
The following review was originally prepared by Gold on 1/4/08 on the Robot-Japan Forum:
Hi all, here's a short review of Soul of Chogokin Baikanfu.



Box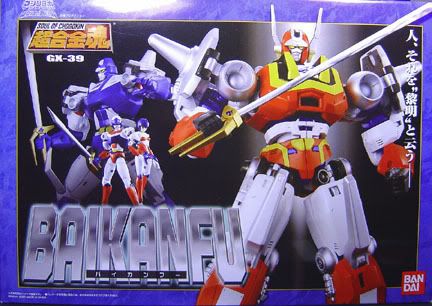 Rom Stol. The hero of the show.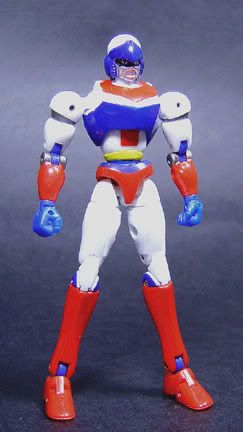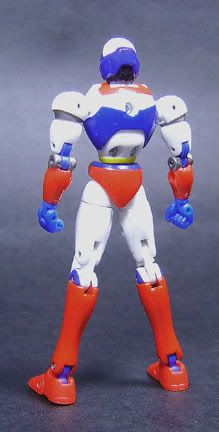 It was nice of Bandai to also include Leina, Rom's sister as an extra figure. It's a shame she doesn't come with her Exo suit.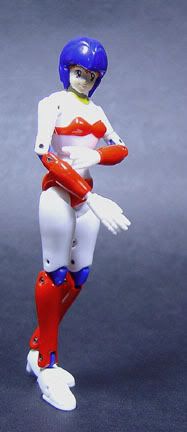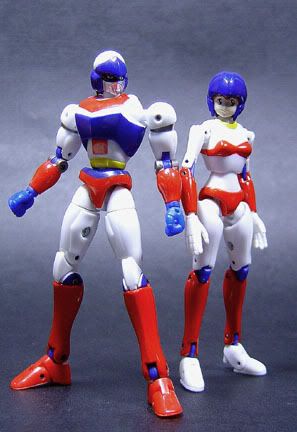 Rom and Leina also come with Alternate heads and additional hands. From what I understand, Rom and Leina are actually humanoid robots.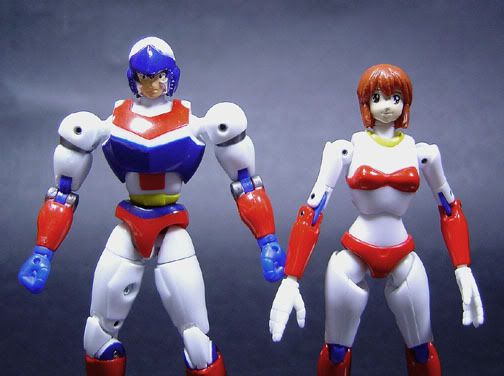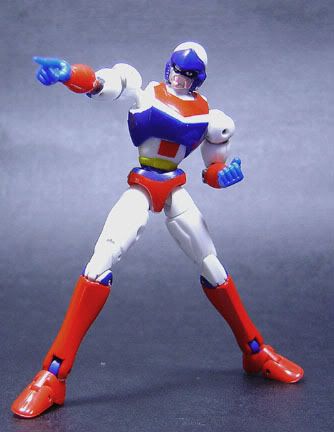 Rom comes with two swords. Rom uses the Wolf Sword, Kenro, to summon Kenryu and later, Baikanfu.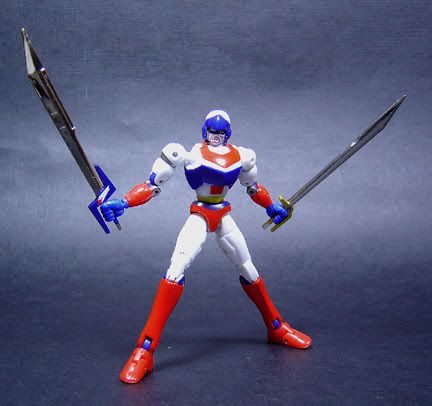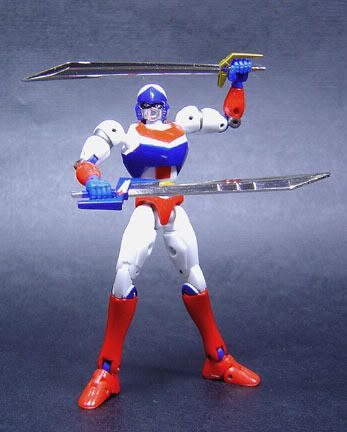 The swords can be combined by adding on an additional peg.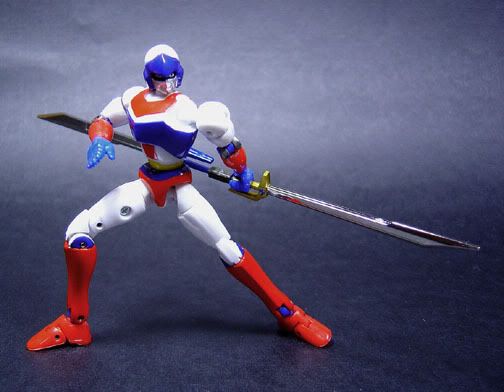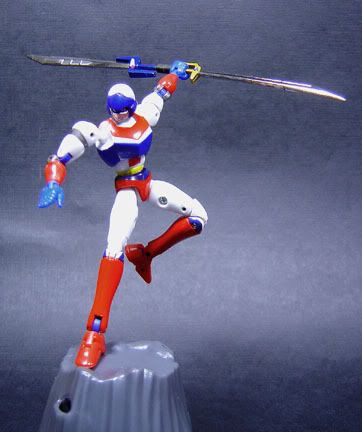 Rom uses a special form of martial arts, called "Tenku Chushin Ken", or Sky Space Heart Fist.



Using Kenro, Rom summons Kenryu to greatly increase his fighting power.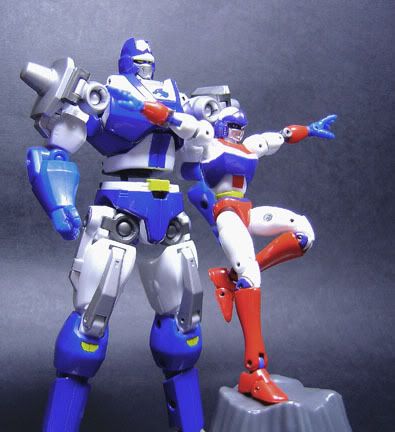 Click to begin video clip playback. (CG clip taken from Super Robot Wars Impact)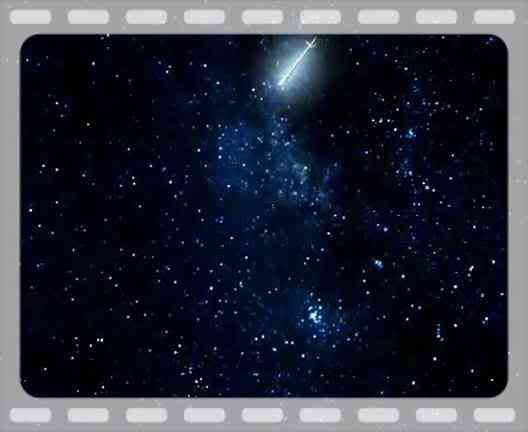 Kenryu opens up.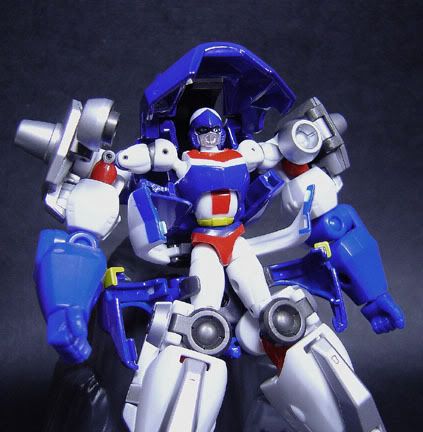 Bandai added an plastic extra body so you can swap out Rom when you want to display them seperately.






Taken from Wikipedia:
When the combination is complete, Rom says, "Wherever there is darkness, there is light. Wherever there is evil there is also good! The emissary from the heavens, Kenryu, is here!"

Kenryu!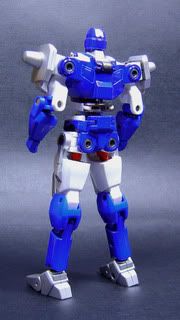 Kenryu comes with his own Wolf Sword and shield.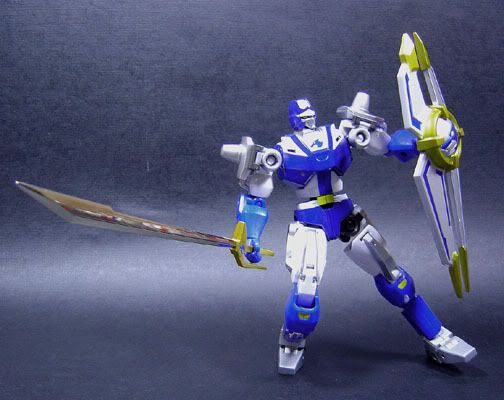 Kenryu is pretty poseable. Plus it also has a lot of extra hands.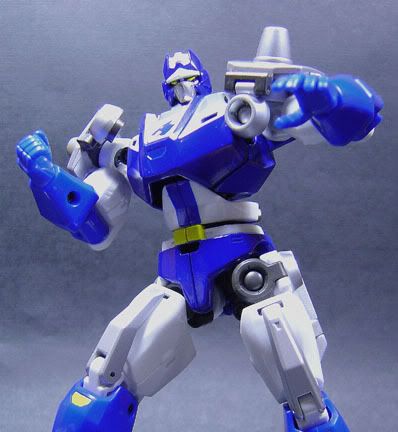 When things get too tough for Kenryu, it's time to bring out the big guns and Rom summons Baikanfu.


High Formation!!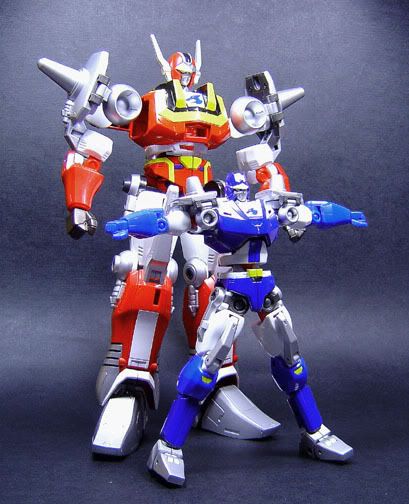 Click to begin video playback (CG clip taken from Super Robot Wars Impact)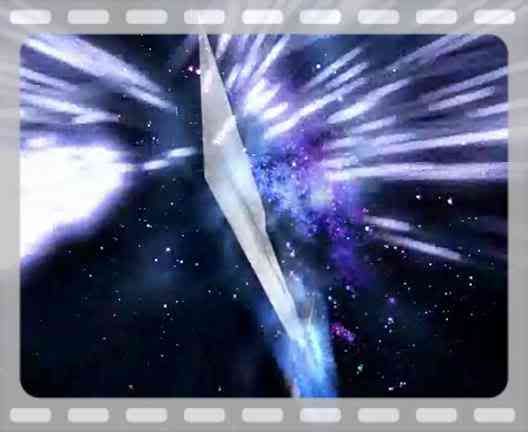 Baikanfu opens up.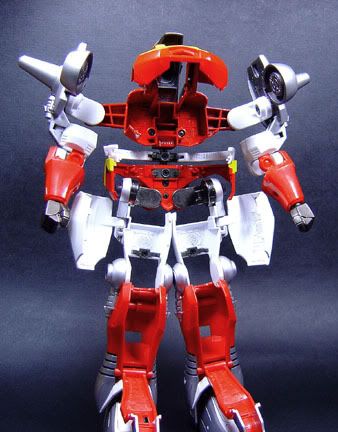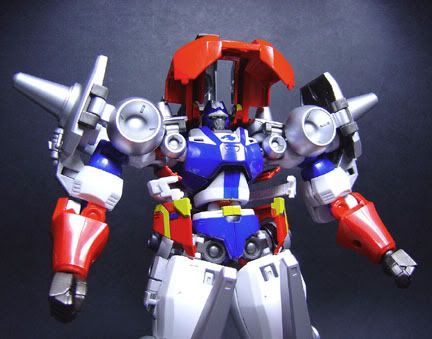 Again, Bandai provides us with a "body double" for Kenryu, unfortunately it's a bit lacking as you can see Baikanfu is missing parts of his biceps when you use this block instead of Kenryu.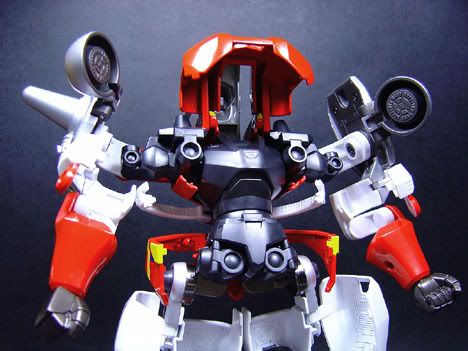 Baikanfu!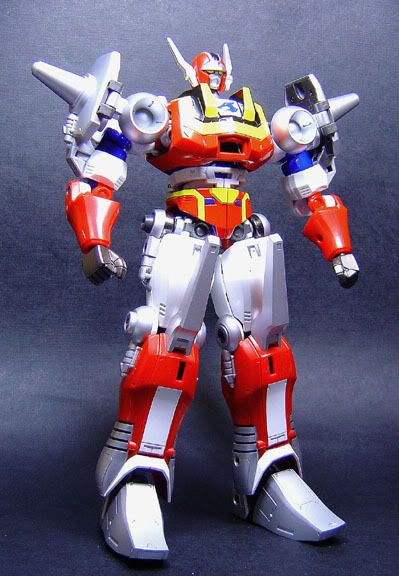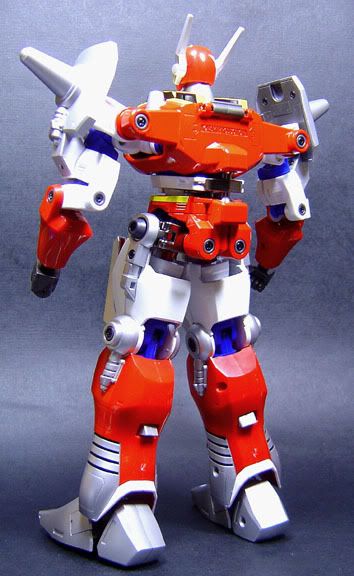 Hehe, check out the large "Ashi Productions" stamp on the back of the figure.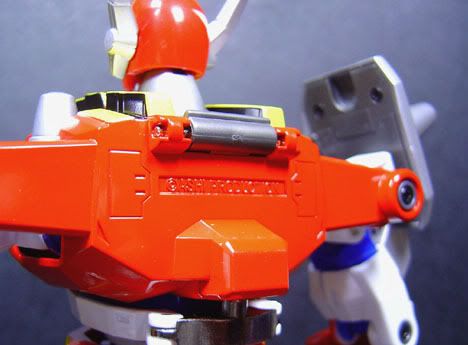 Baikanfu comes with his Wolf Sword.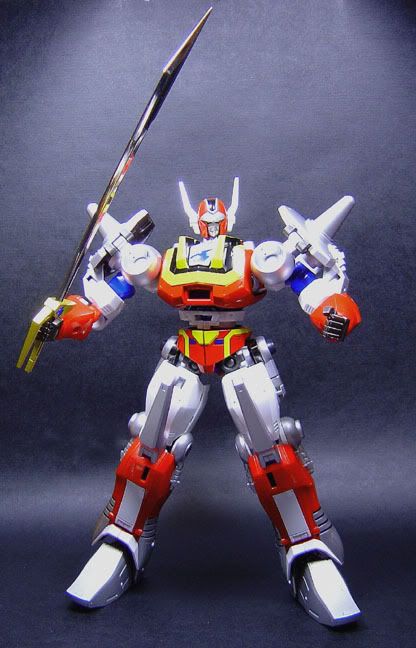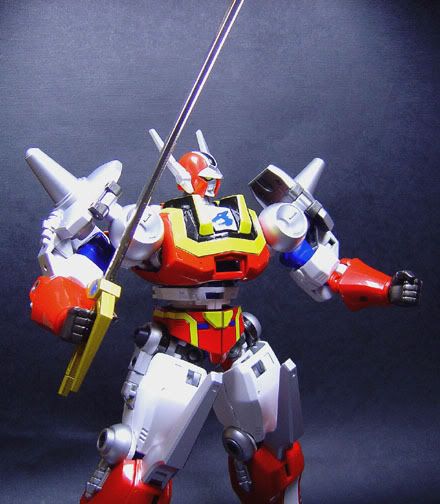 Plus a lot of extra fists for more poses.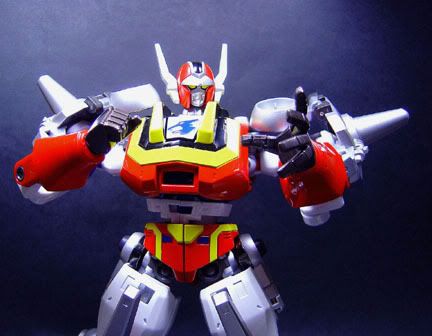 Baikanfu and Kenryu can still be opened up to reveal Rom inside.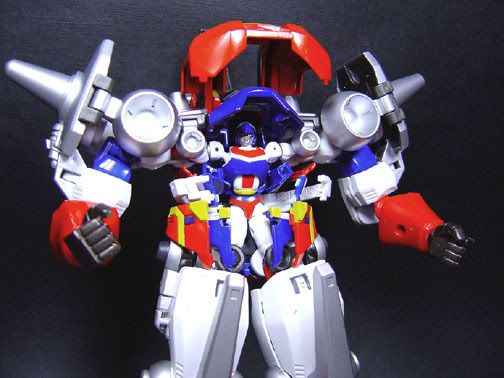 Given that it's pretty crowded in there, I'm really very impressed with how poseable Baikanfu is.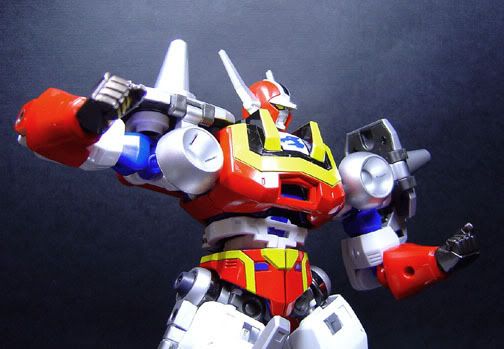 Display stand. Nothing much to put in there (given the lack of any major accessories), just extra fists and the swords. There are foot pegs for Rom and Leina. The "swords-in-the-stone" display stand makes a very nice visual prop.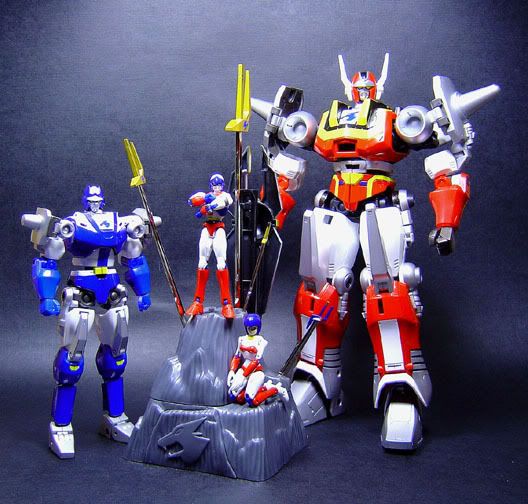 Here's Baikanfu with the "Machine Robo Rescue" Jet Robo. Jet was one Baikanfu's partners in the original series (along with a lot of the other "Gobots" like Drill Robo). The scale fits nicely though.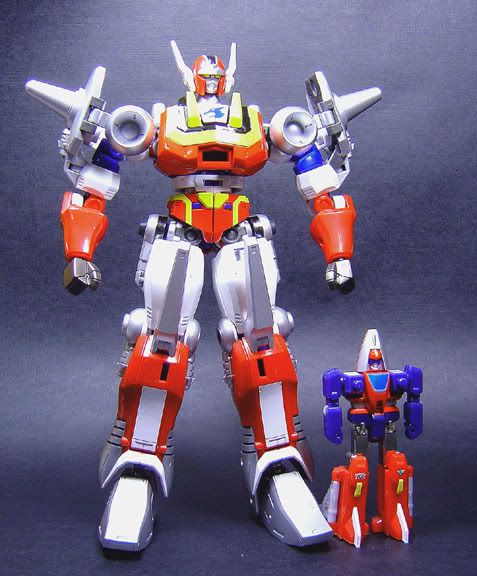 The Good
-A lot of diecast, especially Kenryu. Baikanfu has diecast torso and thighs and feet but has plastic lower legs and arms.

-Love those ratchet joints in his ankles! This is how it should've been for all SOC releases from day one.

-Nice tight joints all around. Kenryu even has double jointed knees (a la Marvel Legends). Baikanfu's thighs can click once going forward and sideways while his knee has a range of three clicks. The shoulders also have ratchet joints but the elbows don't (they are still pretty tight though).

-Fully assembled Baikanfu weighs 790 Grams and stands more or less 10.25 Inches (not counting the antennae).

-The toy is practically good to go right out of the box. Just plug in a few fists and there you have it.


-Rom and Leina come with diecast parts!







The Bad
-These are the major issues with the toy, paint bleeds that are pretty obvious (thanks to the yellow on red paint) and the plastic isn't cut very neatly in some areas)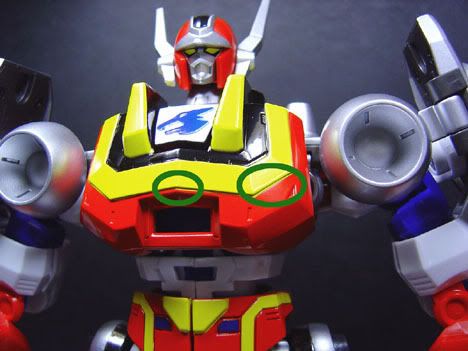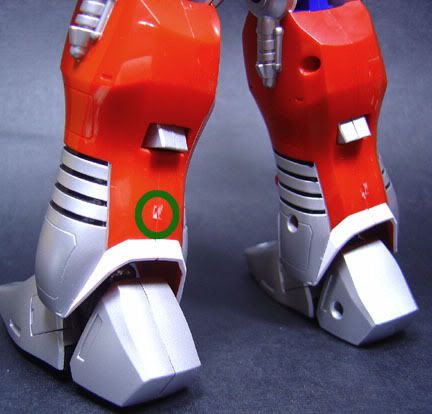 -Kenryu has a double jointed spine, unfortunately, the top joint is very tough. This kind of makes it difficult to open up the ribcage for Rom to fit in.

-Some of the moving joints that open up are plastic. I can't say I'm comfortable with this as they feel kind of brittle. Maybe it's just me?

-Those missing biceps on Baikanfu when Kenryu is substituted with the "dummy" kinda really annoys me.

-The fists on Baikanfu are difficult to plug in. I can't tell if I did it right or just left them hanging on the peg instead of securing them.




Overall, I still like it, given the complexity of the toy's transformation, I'm really surprised how they pulled it off without sacrificing the articulation. Even more impressive is that the toy has mid-torso joints for added articulation.

The QC problems are a sorry sight for sore eyes though. I really hope Bandai improves their quality control before the Godmars rolls out otherwise it's going to be painful cranking out $200 for a toy with QC defects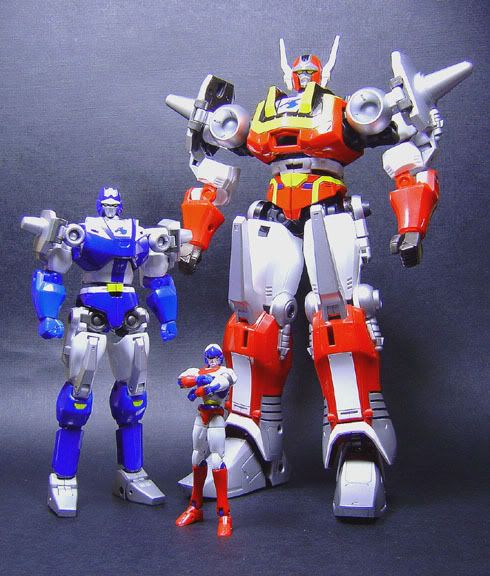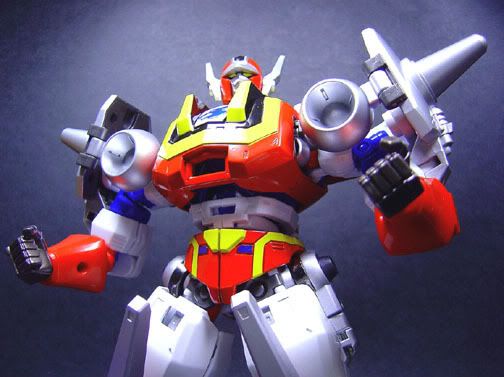 Gold