Knight Star Ogre SRC Review by Gold
Description
The following review was originally prepared by Gold on 4/16/11 on the Robot-Japan Forum:
Here's a quick look at Super Robot Chogokin Knight Star Ogre
Series Opening Credits (Click to begin playback)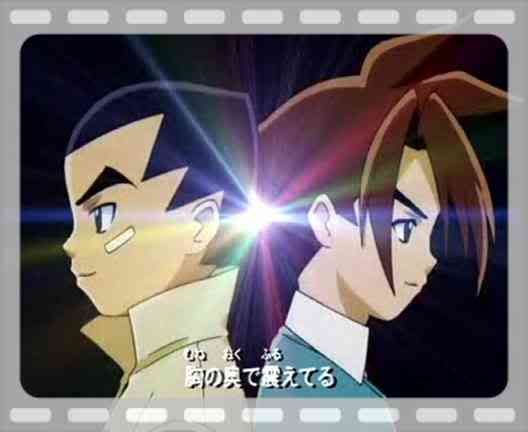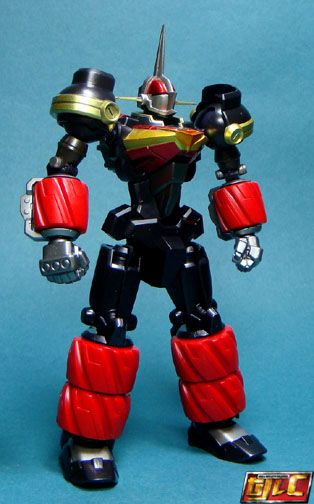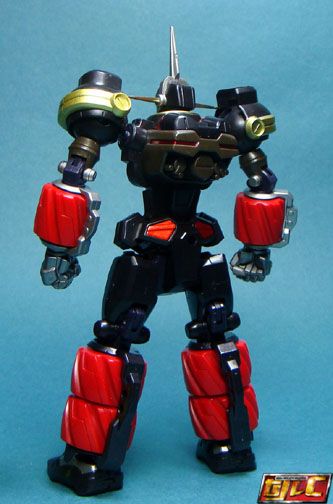 Similar to Dendoh, Ogre also has mostly the same parts and accessories.
"Battery cell"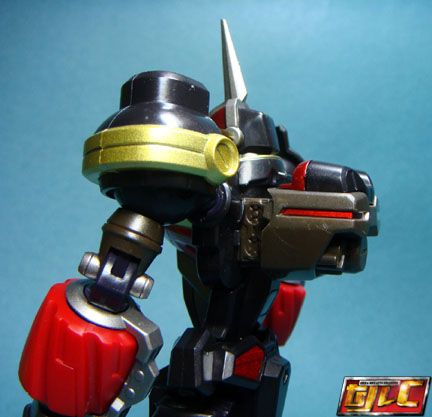 Thrusters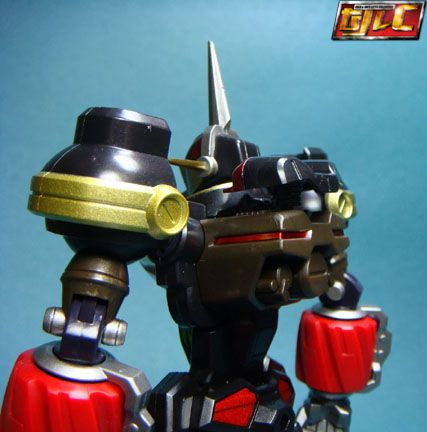 Spare face plate (with gritting teeth) and face guard open head.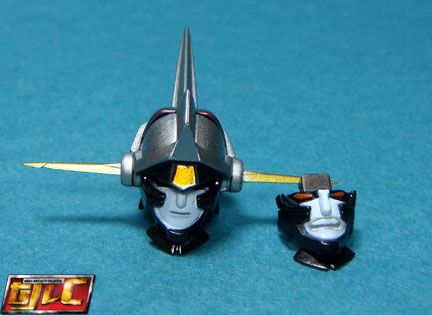 Clear "effects" parts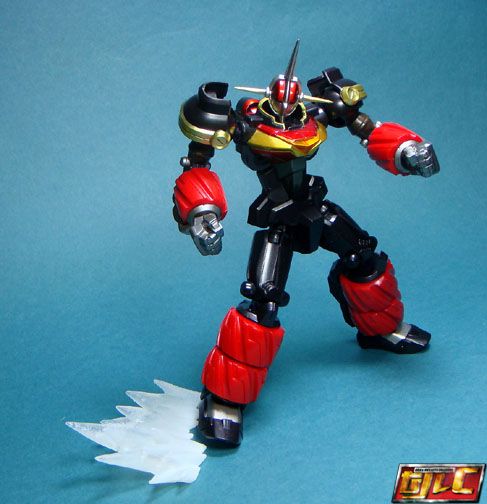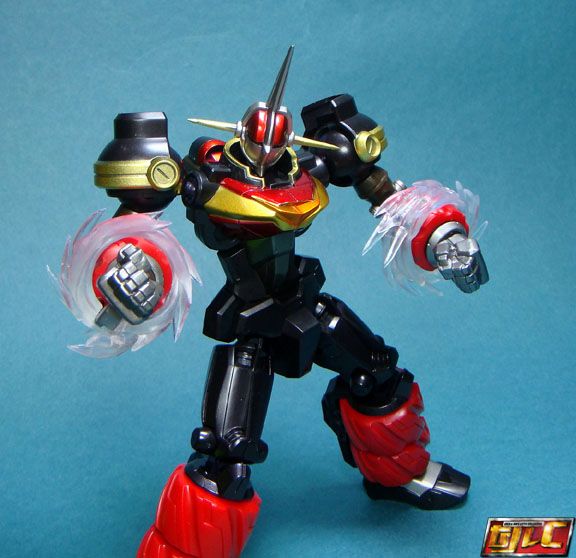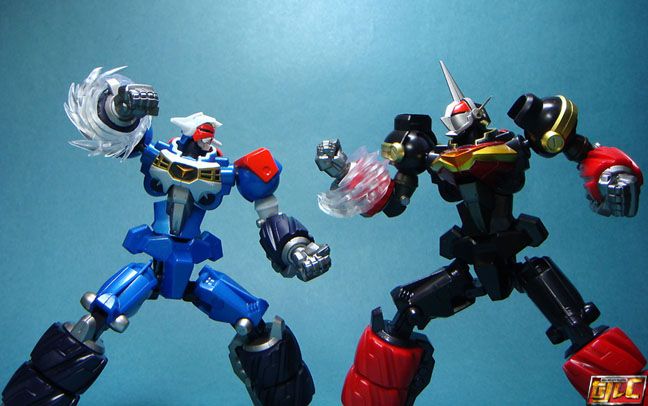 Data Weapon. Viper Whip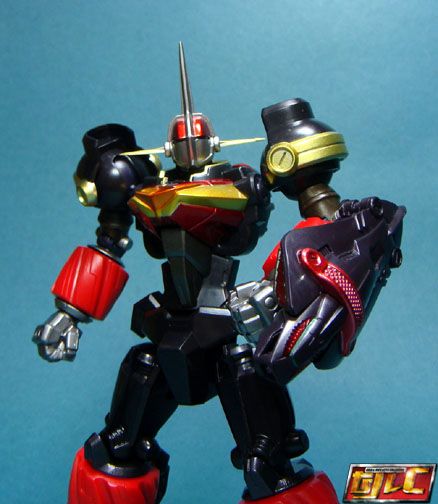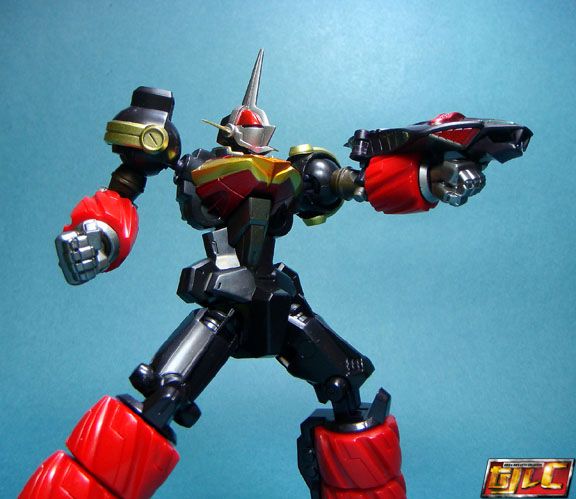 "Whip" parts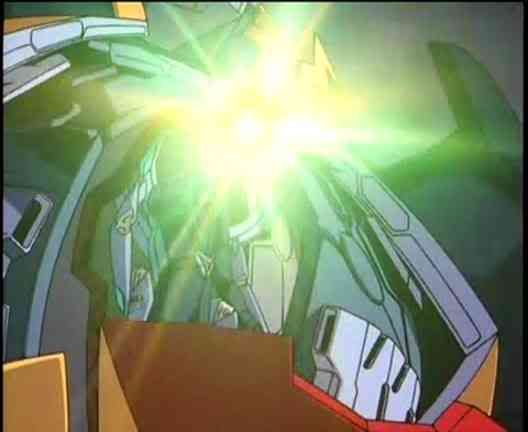 Yep, Dendoh got his gear fighter butt whupped twice by Ogre.
but by the end, the pilot of the Ogre shook off his brainwashing and the Ogre was piloted by Hokuto, while Ginga continued piloting the Dendoh solo.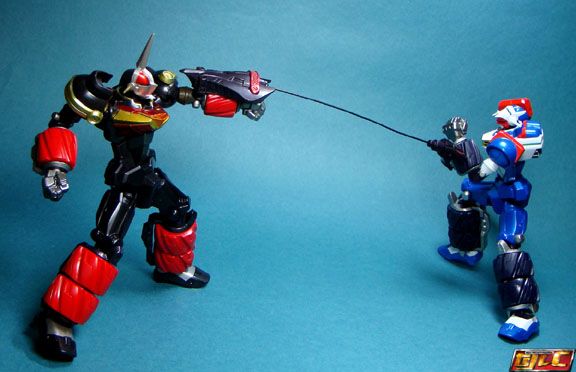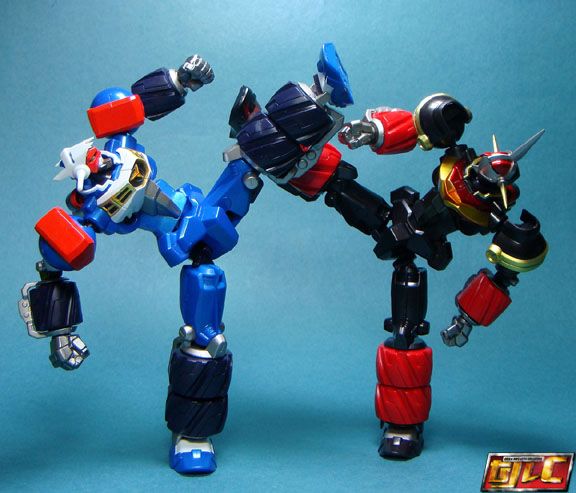 Last but not least, Bandai threw in an online survey form (I blotted out the code on mine, sorry.
) it's nice to know they're actually interested in the consumer response (took them only what, 10 years to get it started? LOL )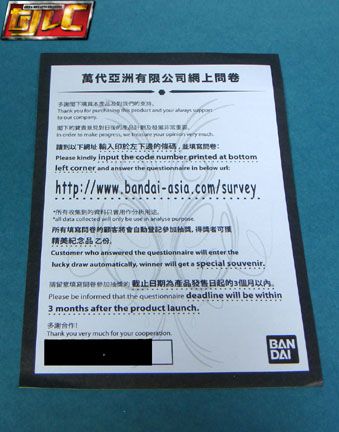 Gold