MP-09 Rodimus Prime Hasbro Version Review by Gold
Description
The following review was originally prepared by Gold in May 2012 on the Robot-Japan Forum:
Hi all, here's a quick look at Transformers Masterpiece Rodimus Prime Hasbro version

Seating interior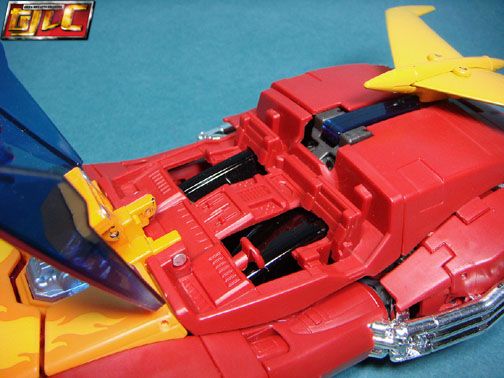 Weapons can be mounted on the engine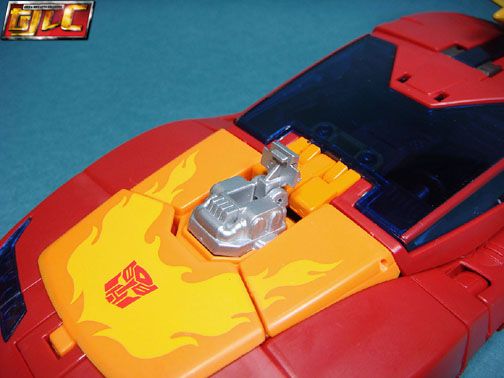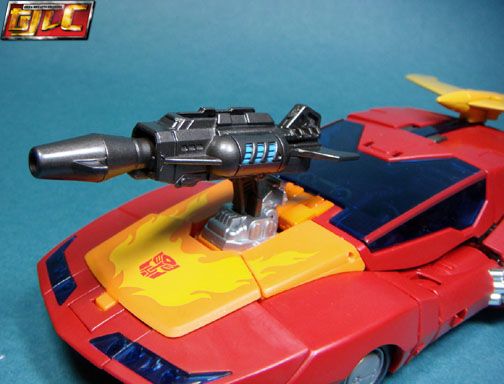 .... but for some strange reason, even though it's mentioned in the manual, the Target Master figure can't fit into the the slot. Unless I'm missing something?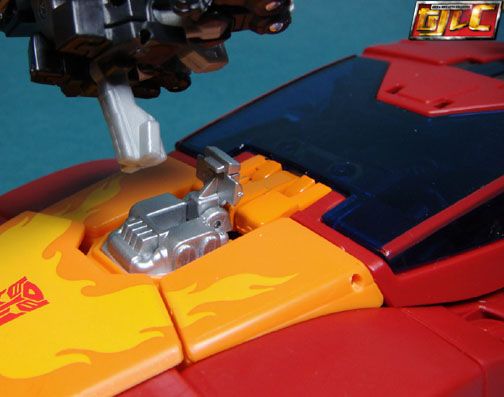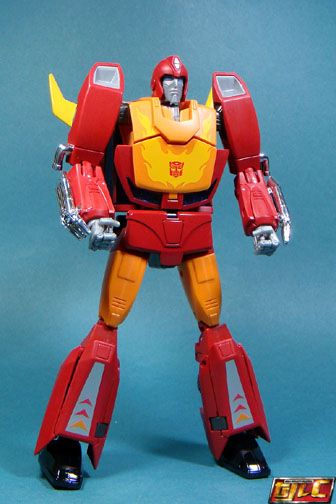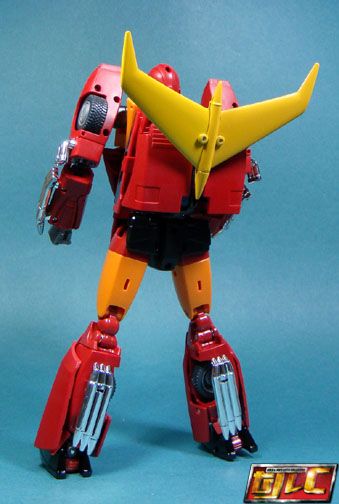 The color scheme for this version of the MPC Rodimus Prime is based on the G1 toy of Hot Rod.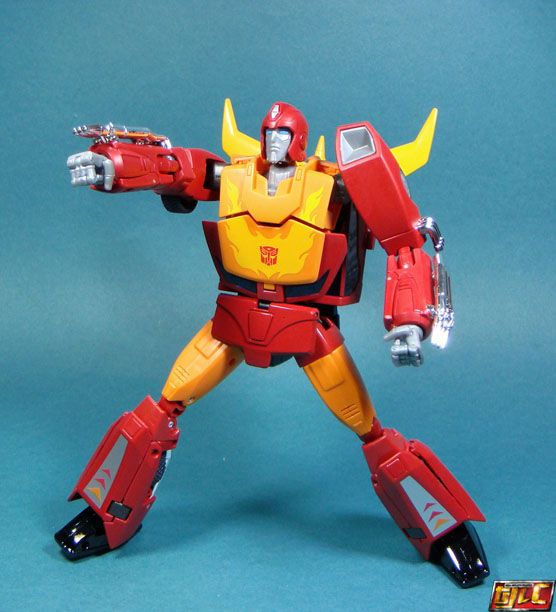 Hot Rod mode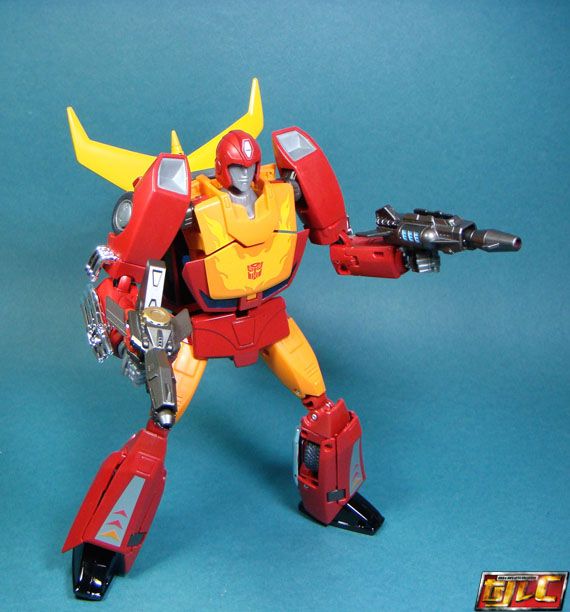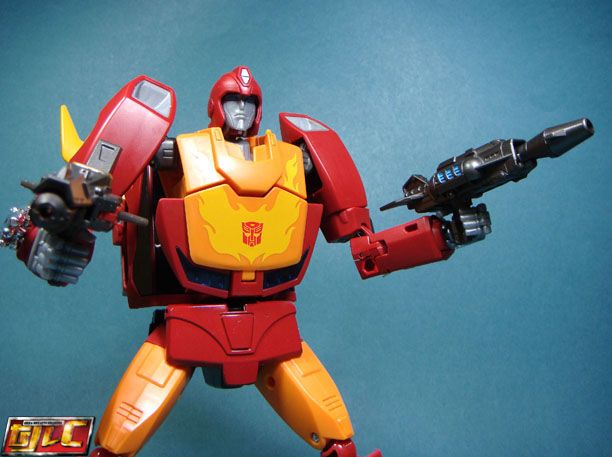 Visor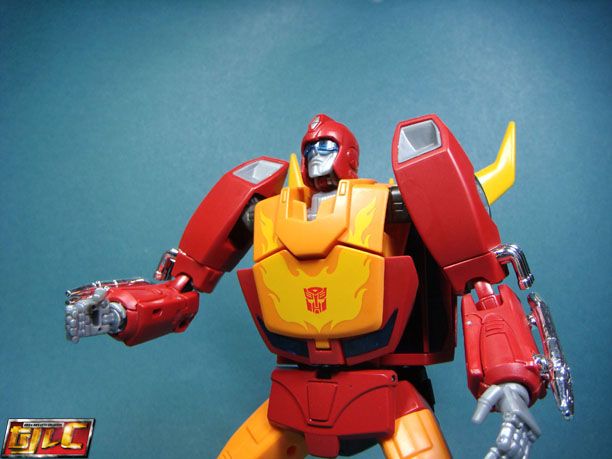 Blasters combine to form Battle-rifle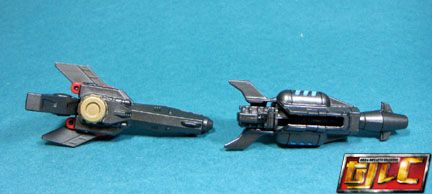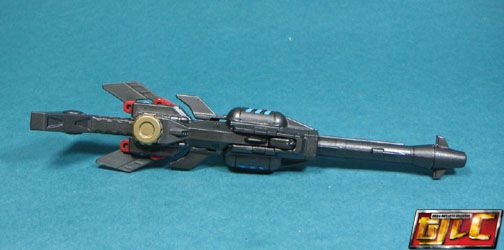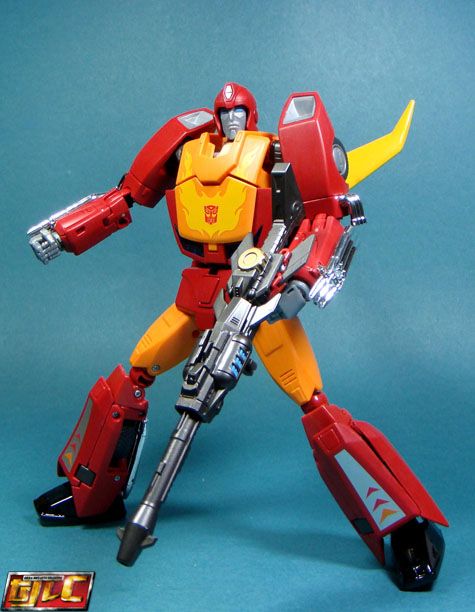 Target Master Offshoot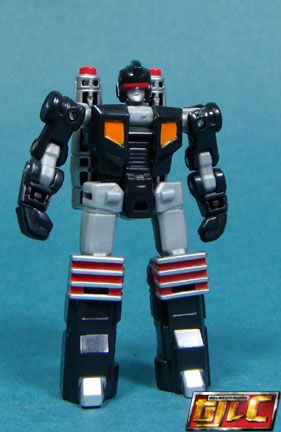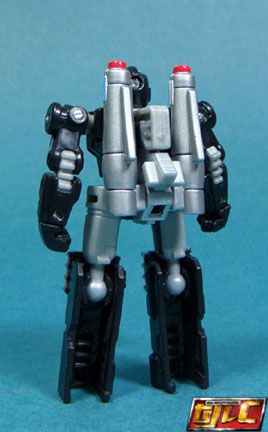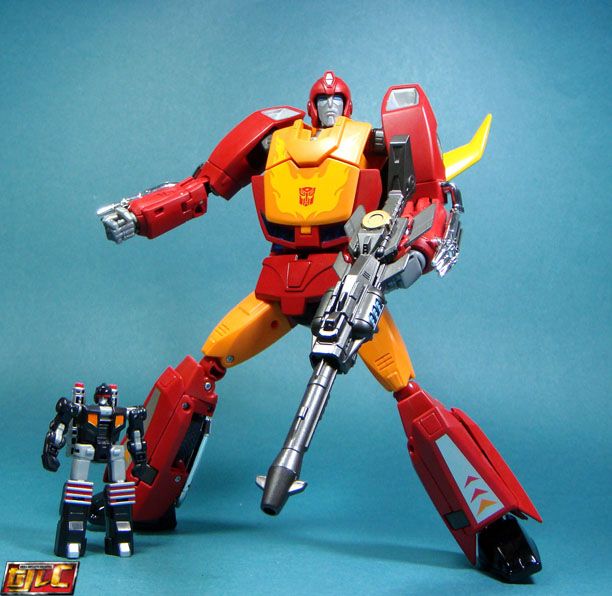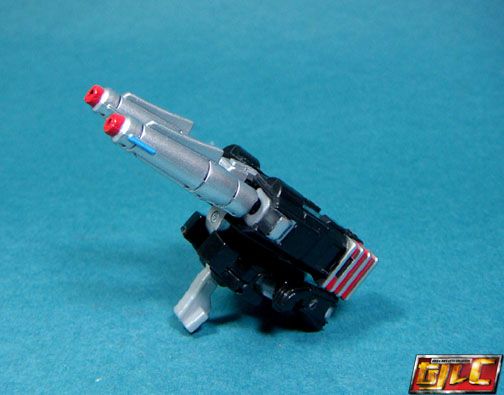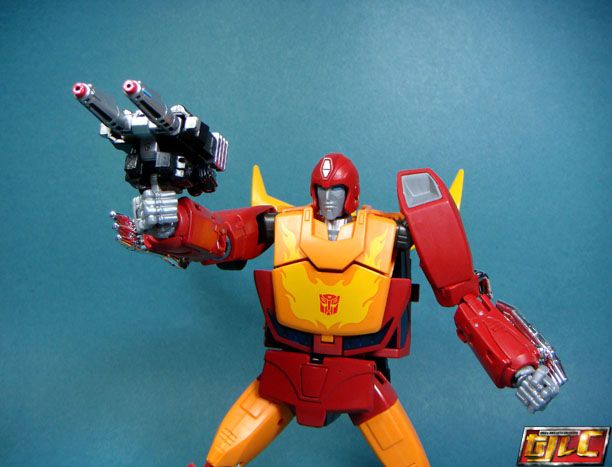 Tools
Saw blade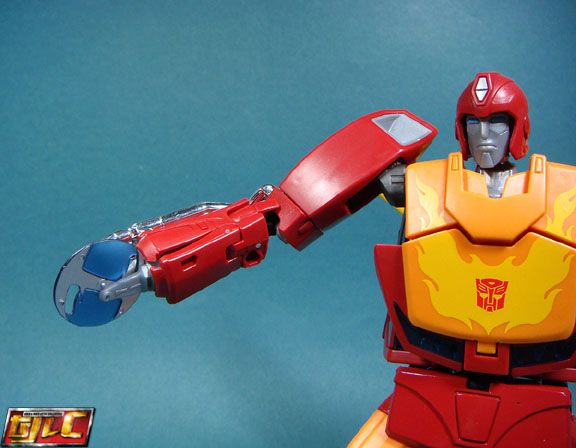 Welding torch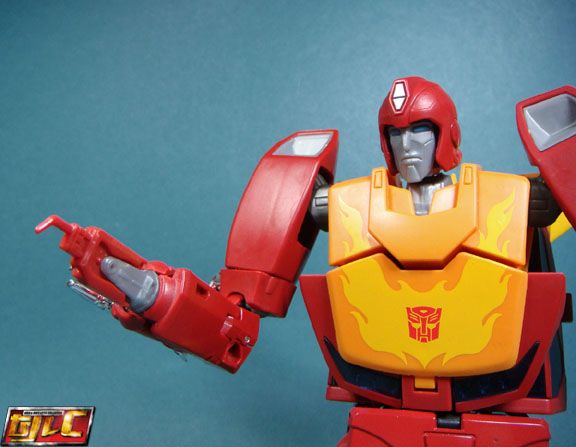 Matrix of Leadership (comes with an extra one from MP01 Optimus Prime)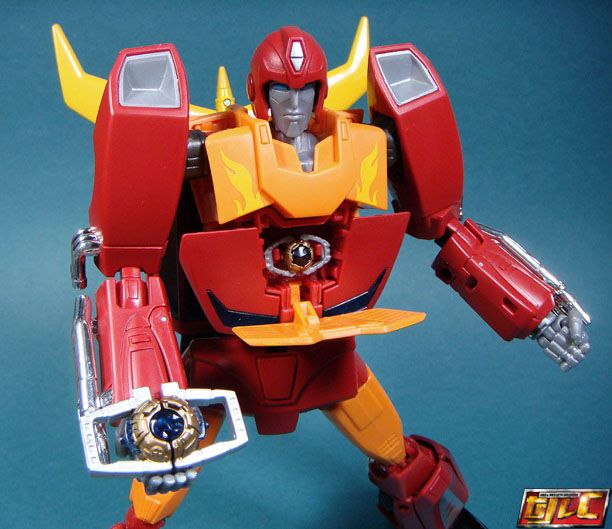 Light our darkest hour!!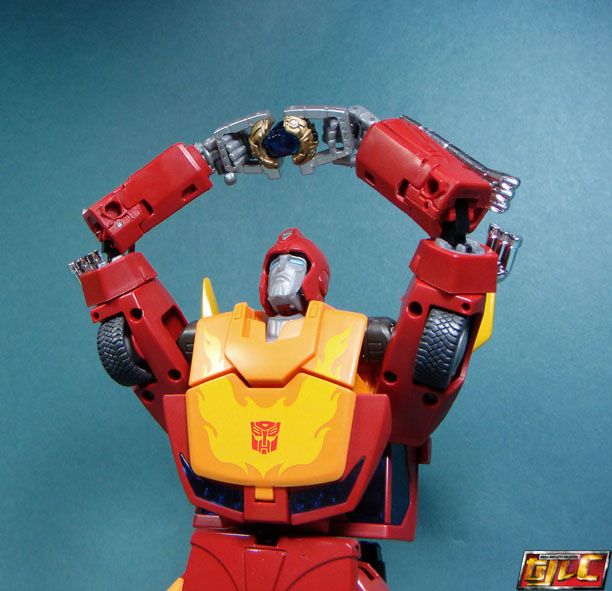 Comparison with the Takara Tomy version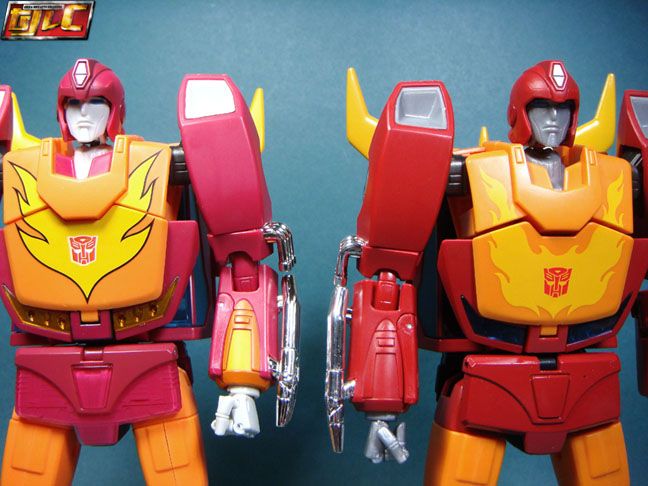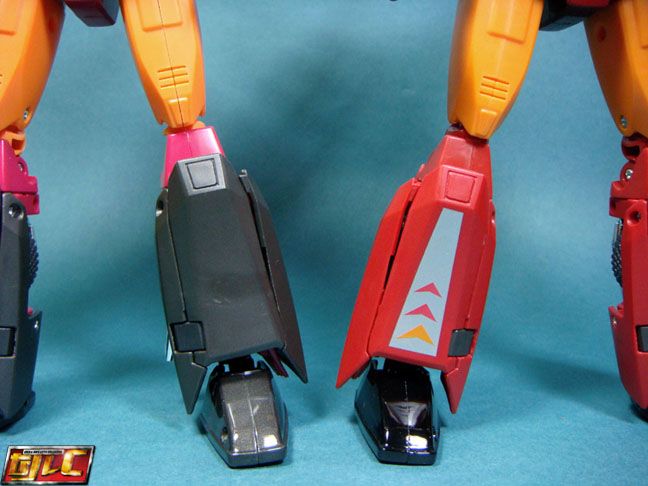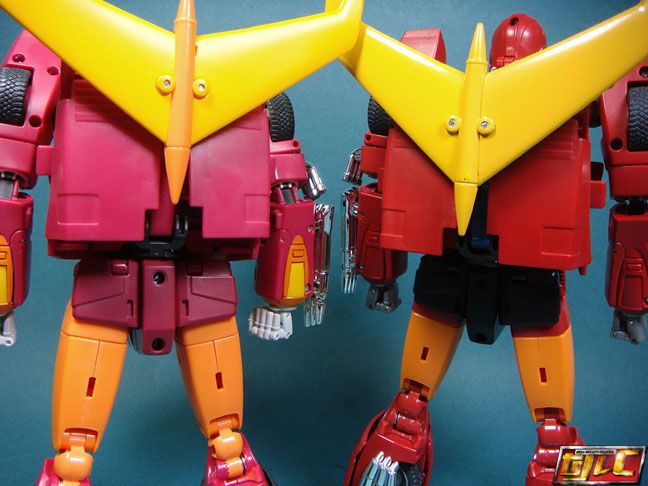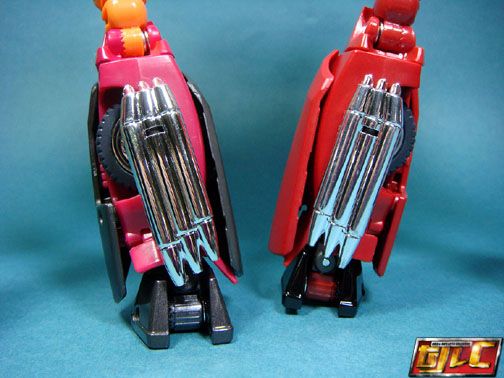 For some reason, the Hasbro version has a different type of cover for the elbow areas. Thinner and tends to pop out of place a lot more often.. hmm...

Of course the Hasbro version plugs into the Takara Tomy trailer all the same, but the color difference sticks out a bit.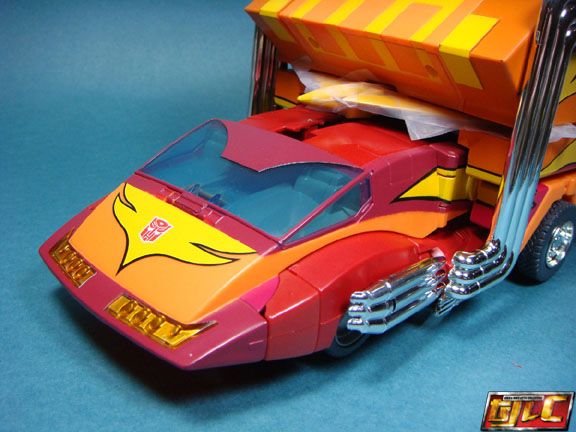 Even though I still prefer the Takara Tomy version colors (plus the trailer), coming across this at almost 65% off the retail price was too good to pass up.

Hasbro Rodimus Prime also holds his weapons better (way better) than the version 1 Rodimus Convoy. Plus the Target Master is an exclusive figure for the US version.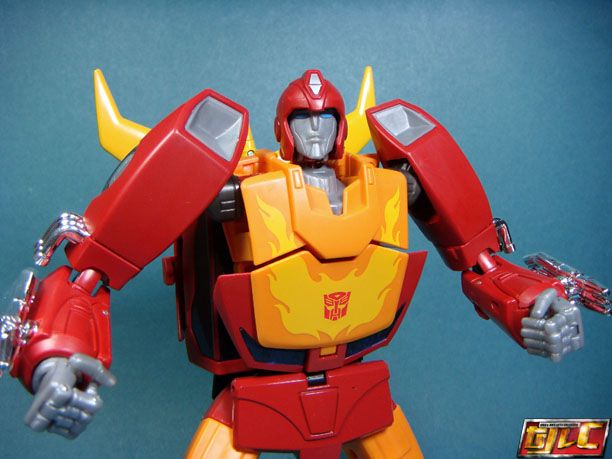 Gold