MP-10 Optimus Prime Masterpiece - Hasbro TRU Exclusive Review by Gold
Description
The following review was originally prepared by Gold on September 7, 2012 on the Robot-Japan Forum:
Here's a short review on the Mp10, Hasbro version

Hasbro TRU Exclusive Transformers Masterpiece Optimus Prime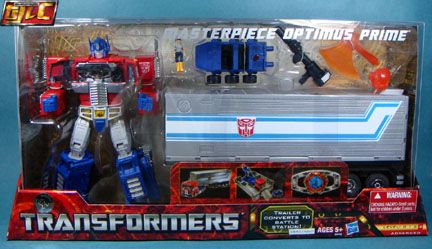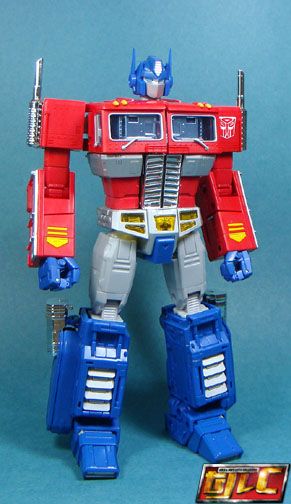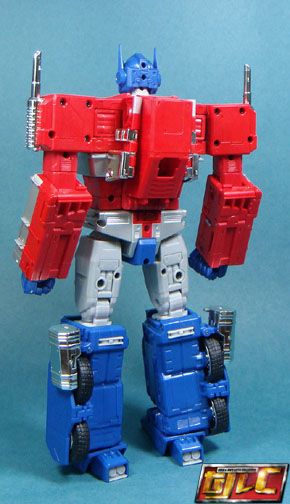 I definitely prefer the colors of this version over the Takara one (never thought I would hear myself say that). The look is now even more spot with the cartoons.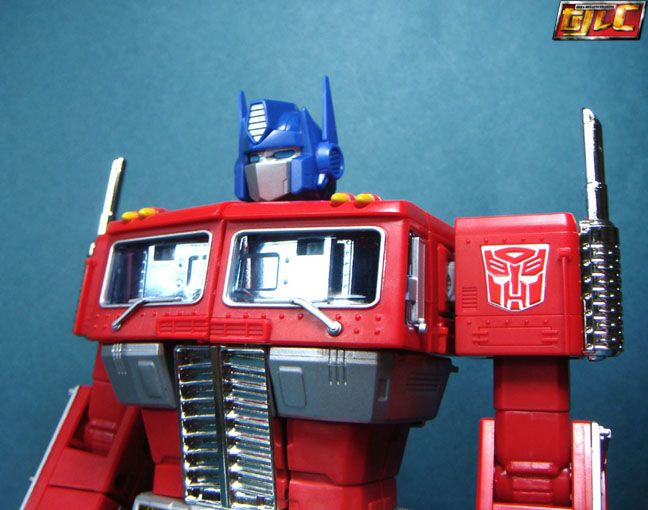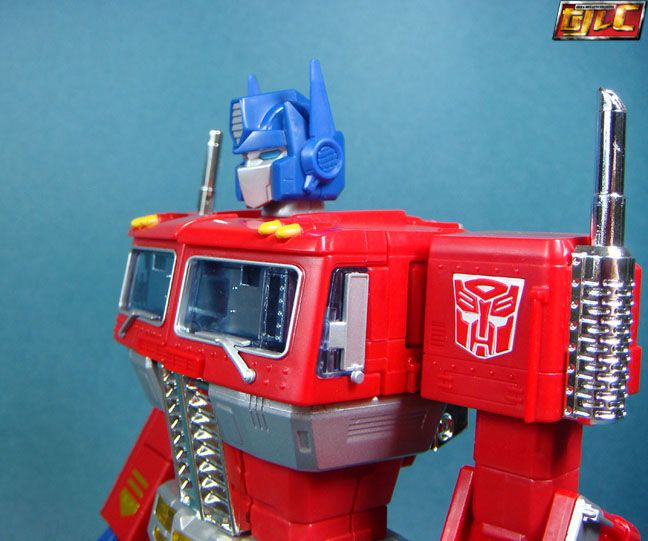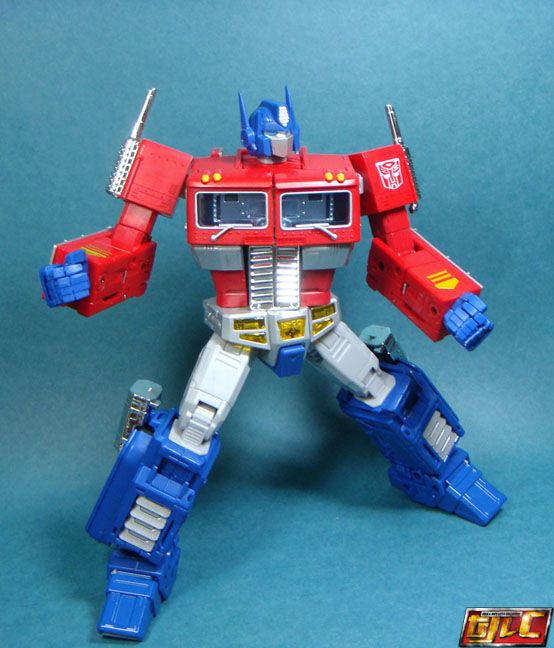 Features and accessories.
Pop out "auto-transforming" rifle.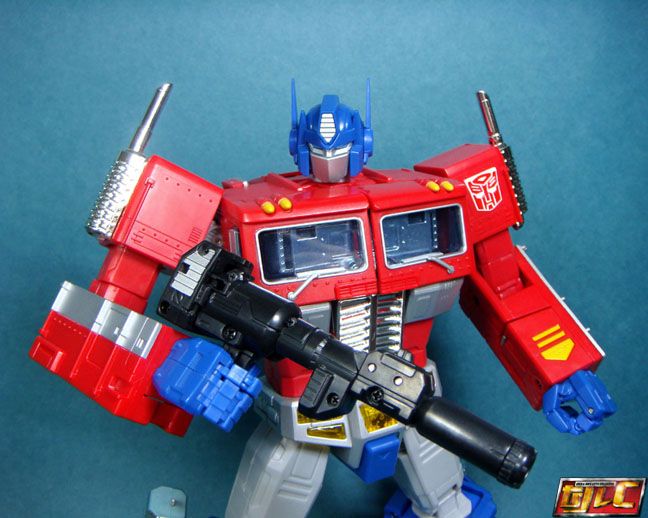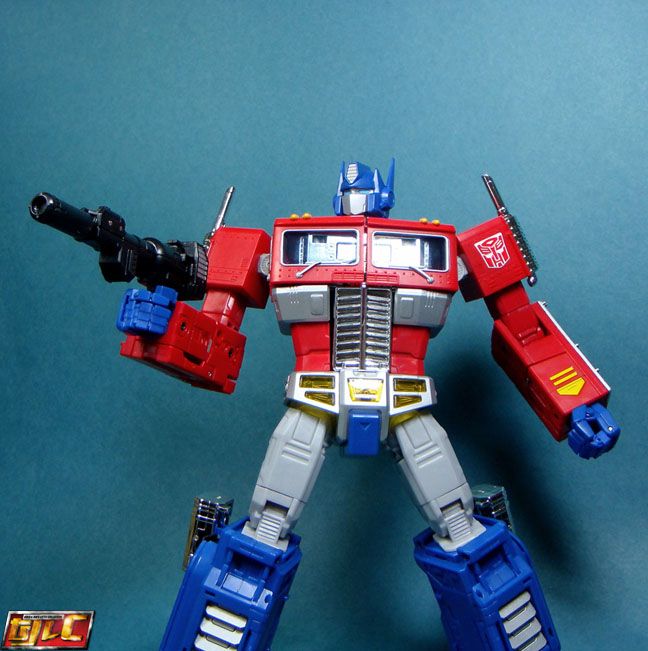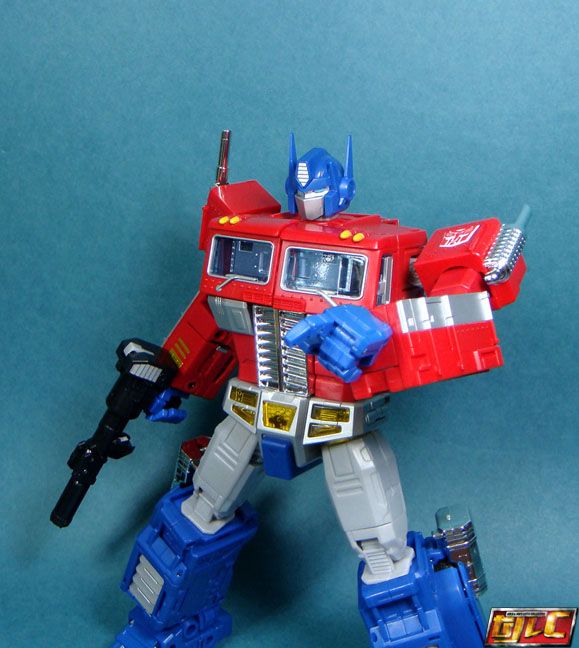 Energy Axe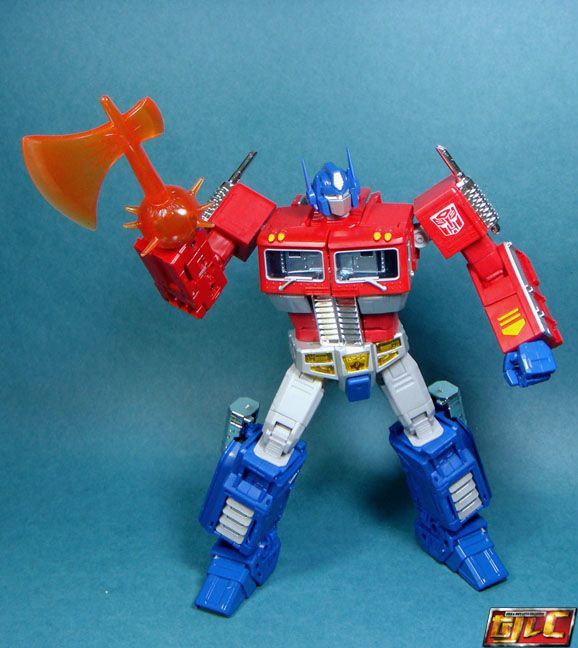 Matrix of Leadership

Unfortunately, Optimus can't grip the Matrix with both hands.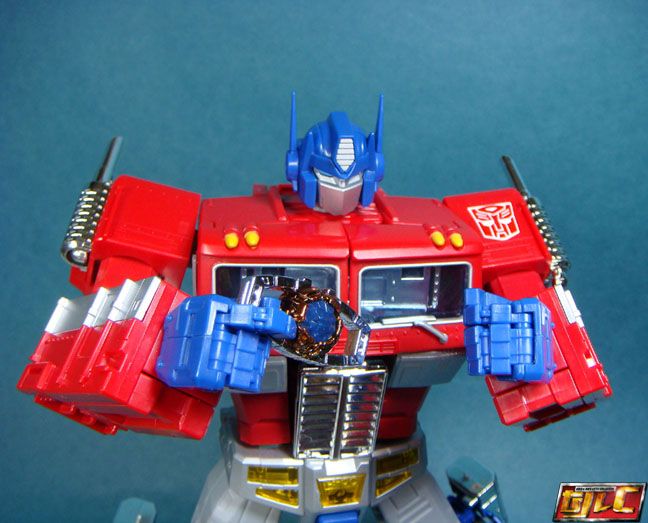 Spike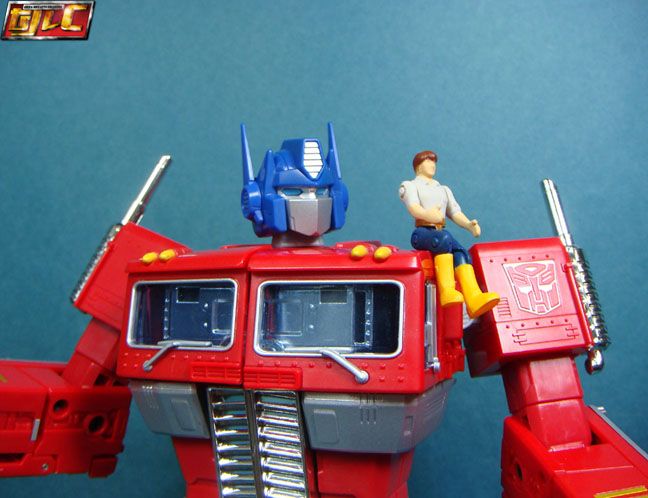 Roller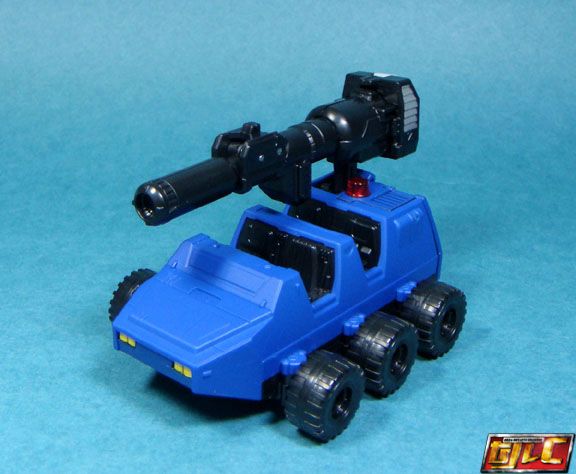 Trailer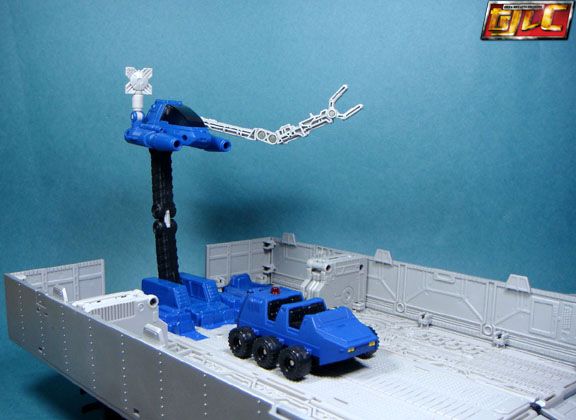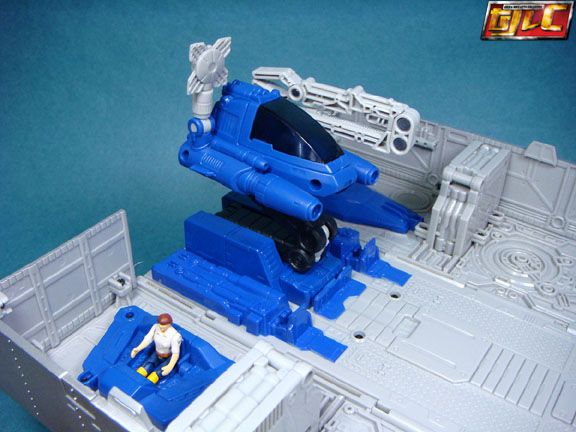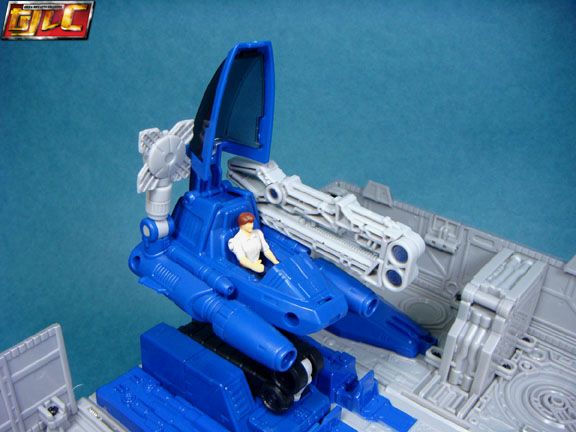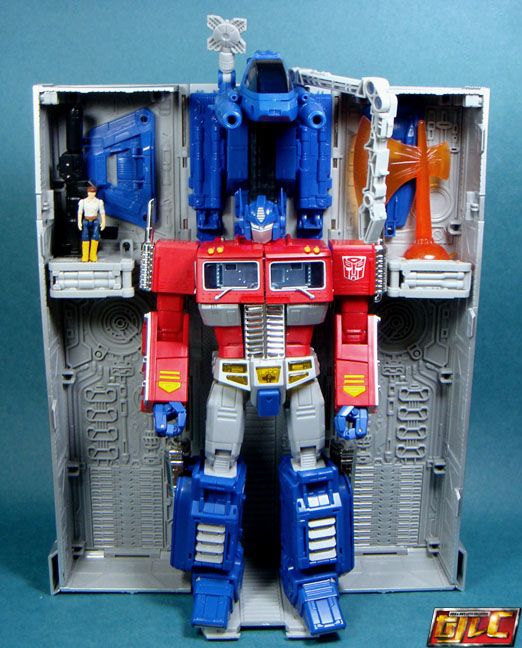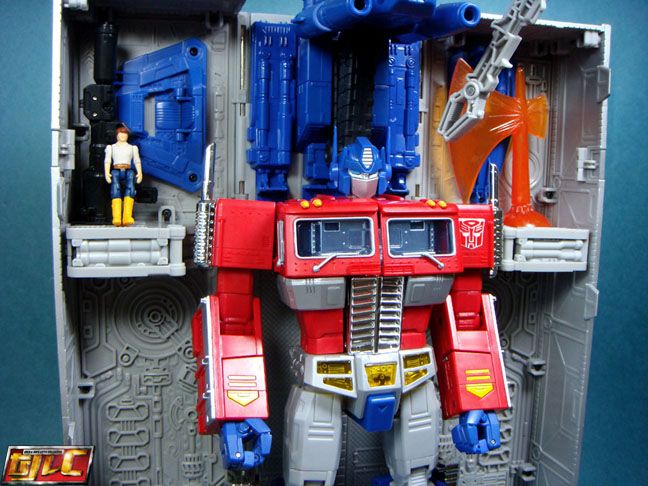 The backdrop from the packaging can also be used for display.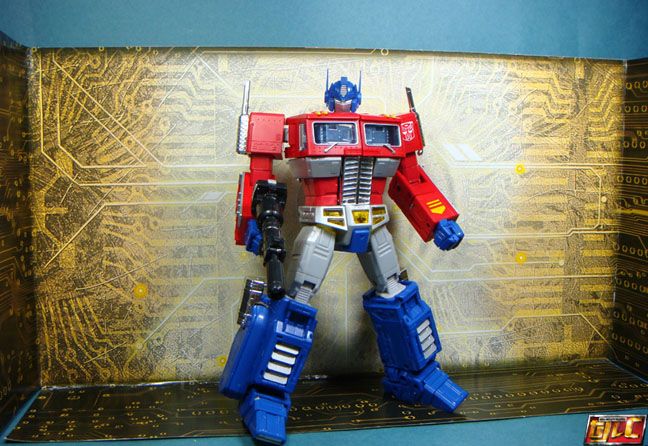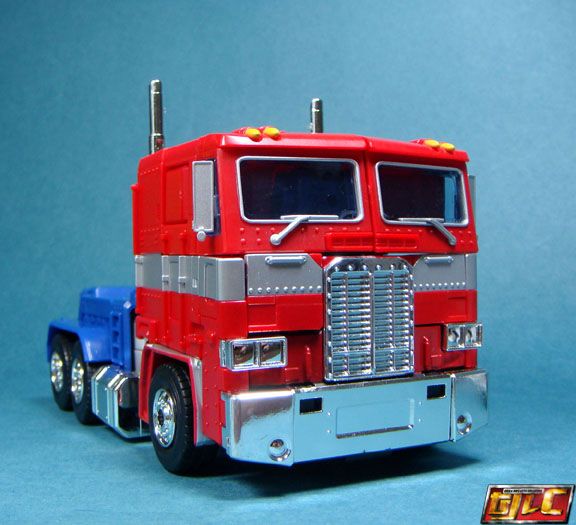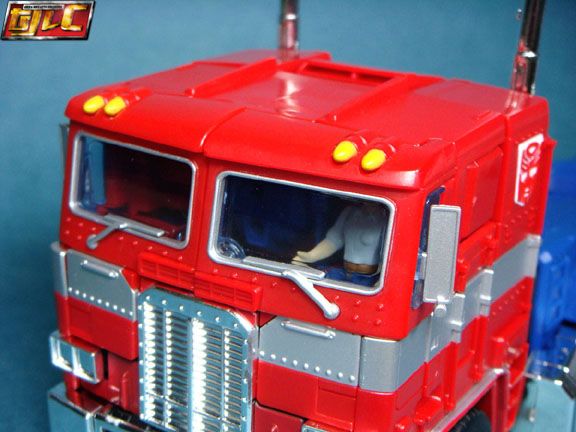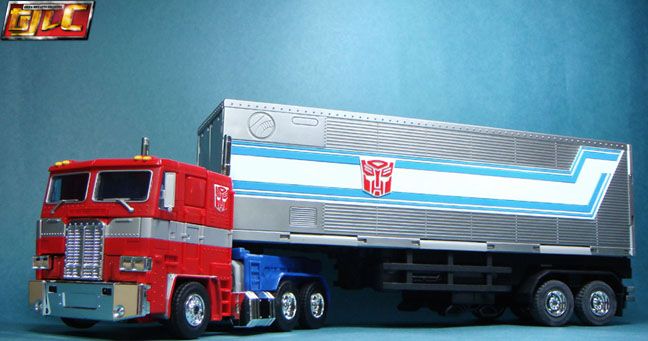 Comparison with the Takara version.


Hasbro Prime's windshields have a more bluish shade.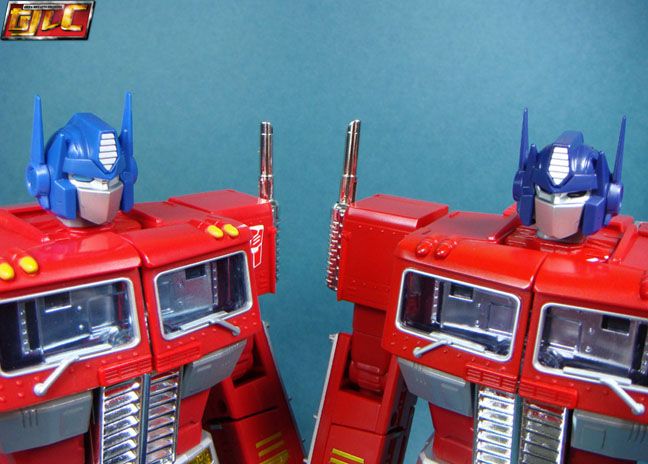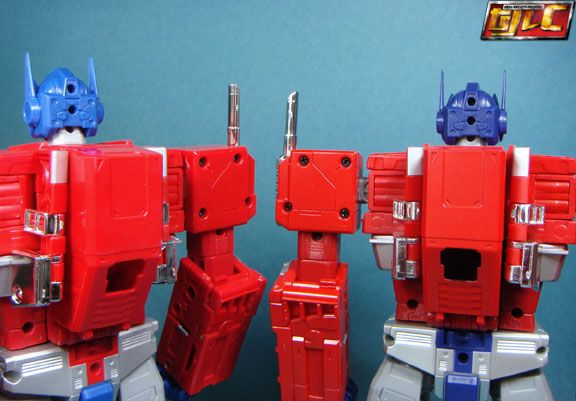 The insides of Hasbro Prime's back are not painted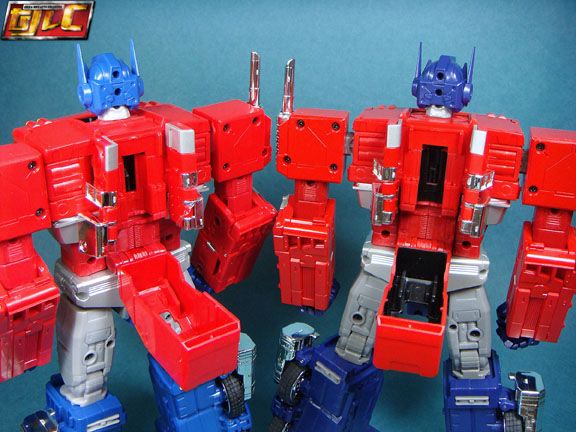 The Matrices are different as well, Hasbro (left) has a lighter shade of orange and a different shade of blue. Both are diecast though.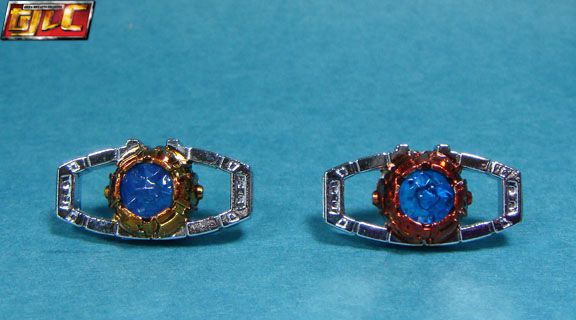 Both the rifle and axe are identical to the Takara version.

Trailer- On the outside, both look identical.

But on the inside, the Hasbro version lacks a lot in terms of paint applications on the walls and seat panels. So the Takara version wins this round.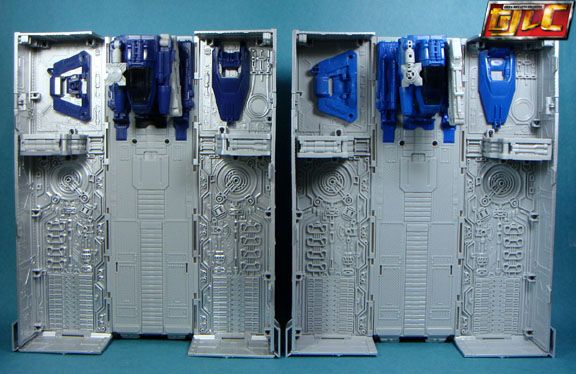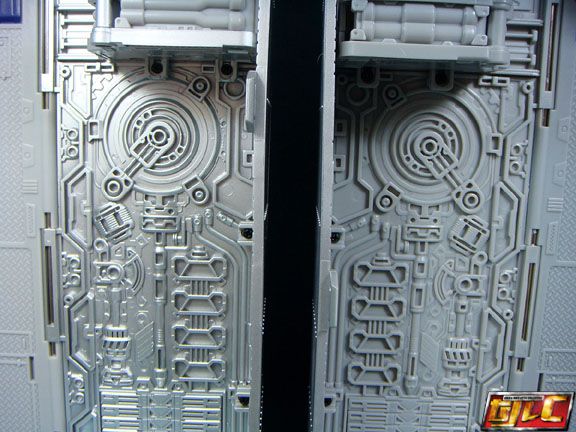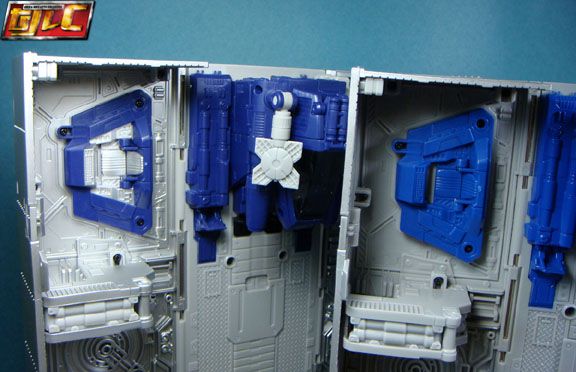 Roller. – Takara version is obviously the toon accurate one (gray/silver)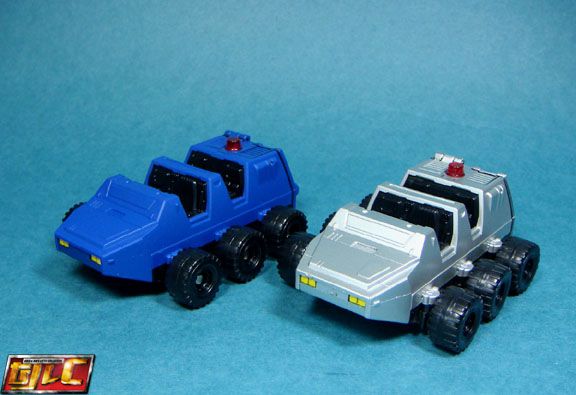 Spike- Hasbro version has better skin tone. I seem to remember that in the original reveal, the early prototypes of Hasbro Spike showed painted eyes and painted sleeves to resemble the sleeves folded up. Guess this was later dropped for cost-cutting reasons.


Overall, this is a better version of Prime for me (not counting the trailer), as the colors look better, especially the eyes when compared to the Takara. The only major problem here is the weak ankles on mine, they tend to lean forward if you don't pose it properly, I don't know if this is just my unit but I didn't encounter this problem with the Takara version.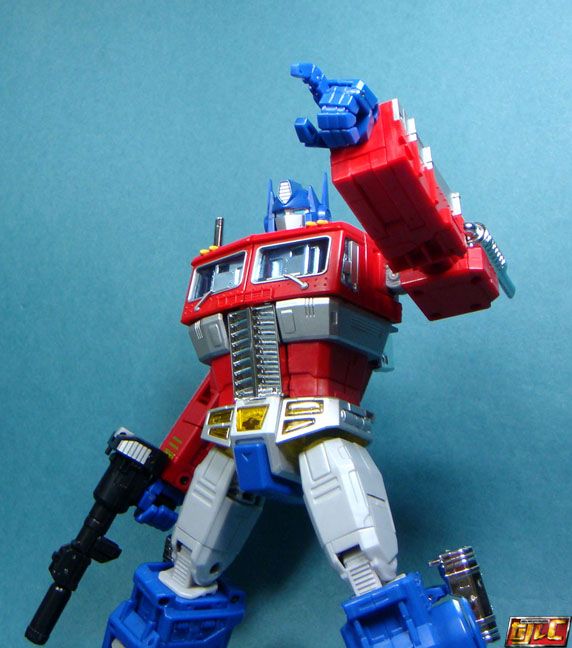 I wonder if we will ever see a G1 Megatron in this scale?

Gold